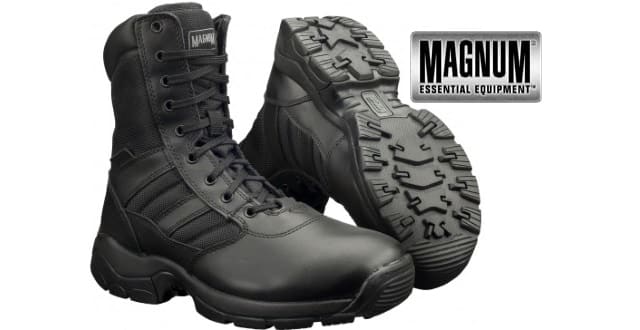 MAGNUM PANTHER BOOTS TODAY!
Brand New pair of Magnum Panther 8.0 Patrol Boots with a side zip.
A great product for comfortable footwear on those long foot patrols. The boot comes with a zip design allowing you to slip the boot on and off when required. It is made of leather and Nylon upper with a high traction slip resistant sole.
This pair of boots is now on offer on ebay for £64.99 and FREE delivery charge.
Do you have a pair of these boots? Let us know what you think in the comments section.