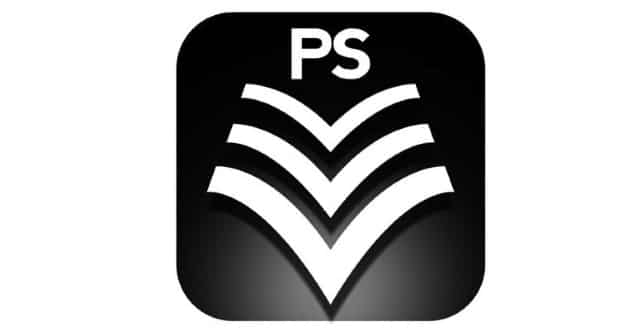 Last Updated on by Steve Jones

Pocket Sergeant for Android
A useful app that can be used as a reference tool for Police Officers, PSCO's and Special Constables.
Pocket Sergeant, the Future of Policing
Police Officer Paul Cooper discusses the evolving success of his app Pocket Sergeant within the UK and his plans for the future.
United Kingdom – 15th July 2015: Last year, Pocket Sergeant, an app designed to help police officers and staff carry out their daily duties was released. Since then, the app has quickly made an unprecedented name for itself within the policing and app industries. Since February 2015 alone, Pocket Sergeant has doubled its sales. It is currently among the Top 10 Best-Selling Apps in the Books and Reference Chart on the Google Play Store. The app has received over 6,500 downloads to date and holds an average of approximately 600 downloads per month.
Pocket Sergeant was designed and self-funded by Paul Cooper from Market Deeping, Cambridgeshire having worked alongside app developers, Sockmonkey Studios who are based in Middlesbrough, Cleveland. Paul Cooper is a serving police officer in Spalding, Lincolnshire. He came up with the idea for Pocket Sergeant while at work and became dedicated to the project. After putting in tremendous effort, a lot of time, and thousands of pounds of his own savings into the app, Cooper was able to develop Pocket Sergeant.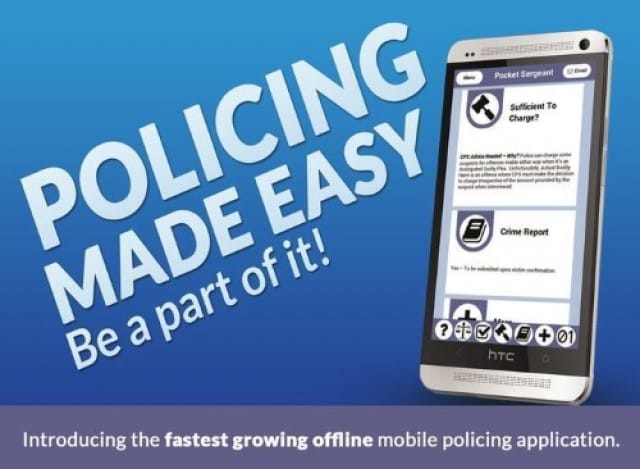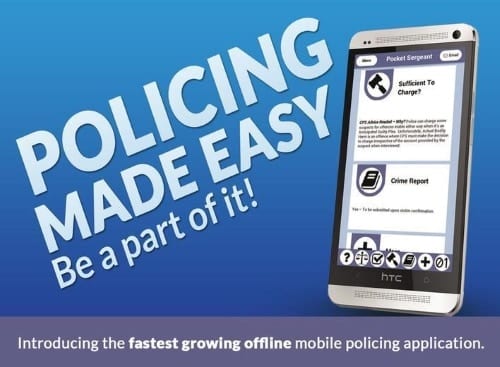 "Everything that we have achieved with Pocket Sergeant has been done on a limited budget." said Paul Cooper. "This is my passion project and I was able to jump start the app through my own efforts. I even built the website, even though I had never done any kind of web building previously. We are so grateful surrounding the success of Pocket Sergeant. Recently, we exceeded 10,000 genuine followers on Twitter. We have even managed to attract a sponsor, bSelected Promotion Masterclass, a company that shares the same goal as us, assisting police officers. We have had several well-known companies advertise directly on our home page. Without these sponsors and advertisers, the app would not be as successful."
Pocket Sergeant enables its users to search through an A-Z list of criminal law definitions, learn whether there is sufficient evidence to charge a suspect, and find out when a crime report should be submitted. Individuals can also utilize the checklist section of what to cover when taking witness statements, a reference library which houses PDF documents such as the PACE Codes of Practice; a contact list and a calendar. Although the app was initially created as a time management tool for police officers, it seems that it has also piqued the interest of police staff, PCSOs, law students, solicitors, activists, and members of the public who are interested in criminal law."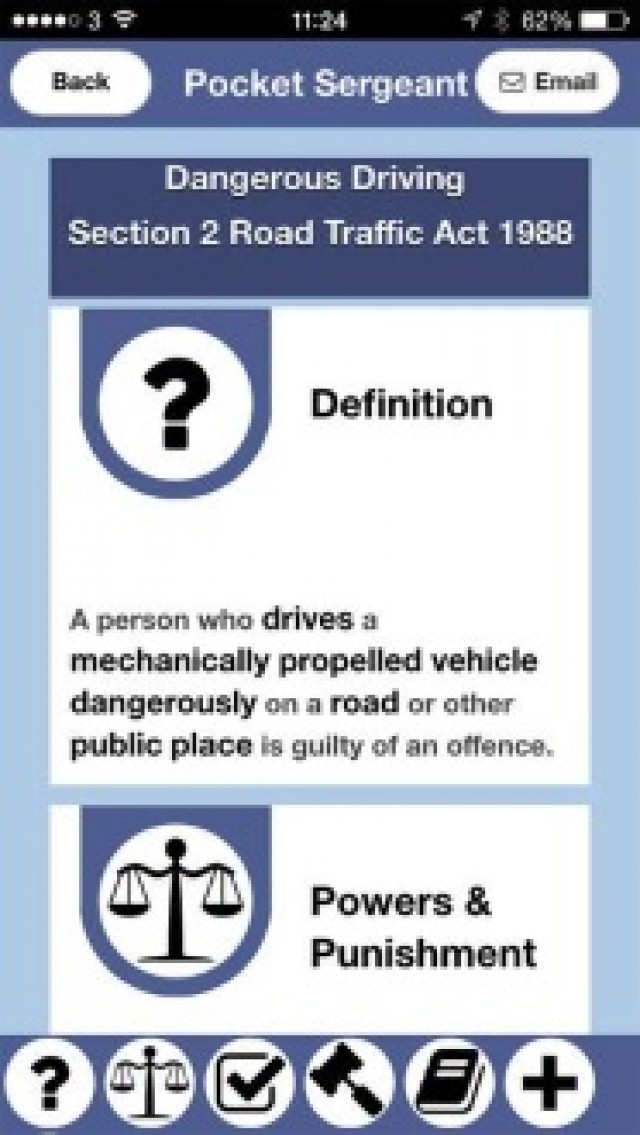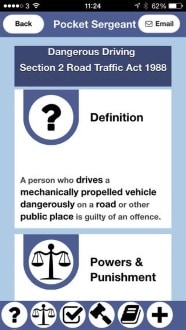 Pocket Sergeant for Android
A useful app that can be used as a reference tool for Police Officers, PSCO's and Special Constables.
In the future, Paul Cooper hopes that Pocket Sergeant will be used by police forces in England and Wales directly on their force handsets. He plans on releasing an updated version that would allow the force to edit the content within the app, to target it at particular officers. He also believes that the app could be repackaged as a tool for individuals in other public sector roles. Next year, Paul Cooper hopes to see the amount of Pocket Sergeant users triple in numbers.
The Pocket Sergeant app is priced at £3.99 and is currently available for download from both the App Store and Google Play Store. Find out more information about the app by visiting the website directly at www.pocketsergeant.co.uk. Any police force that is interested in the app should email Paul Cooper directly at marketing@pocketsergeant.co.uk.
Probably the Best Police App around!
Get this amazing App for your phone today. It will keep you up to date with relevant police topics and is very easy to use. For less than £4! this is a bargain price for all the information placed at your fingertips.......