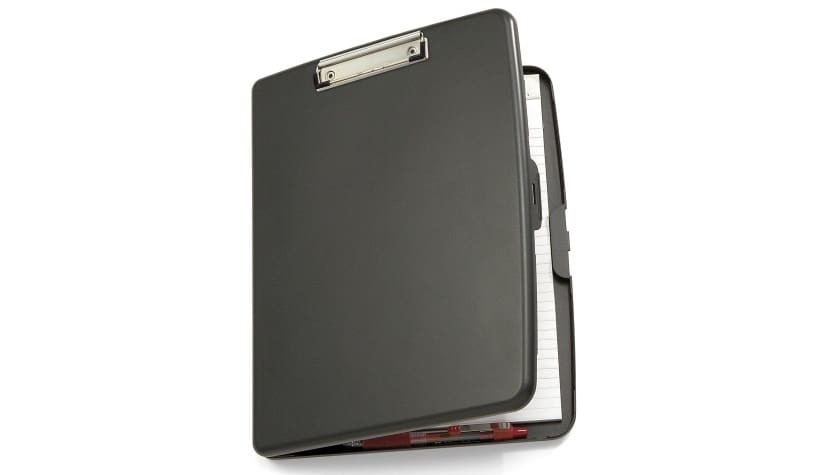 Do you need to keep your paperwork safe and stored away without fear of damage?
When your on patrol and you need to take a statement it can frustrating when you pull our your forms ony to find they are damaged or unusable.
The Police Slim Clipboard make your job easier if you place all your papers inside the storage box.
This Clipboard will store all your statements and relevant police paperwork in the main compartment. It has a clipboard function allowing it to be used to press down on for completing all paperwork when you're away from the office.
There are various colours available, so it's not only black but pink, white, blue and purple. You just need to choose the relevant colour from the drop down menu.
The size is 335 x 240 x 12mm and is ideal for A4 paper.
Use it at Home!
Not only is this clipboard suitable for Police duties but it will come in very handy at home! I have one by the front door and I keep all lose letters and important documents inside.
It does my life a little bit easier and you know exactly where your paperwork is when you need to pay those mounting bills!