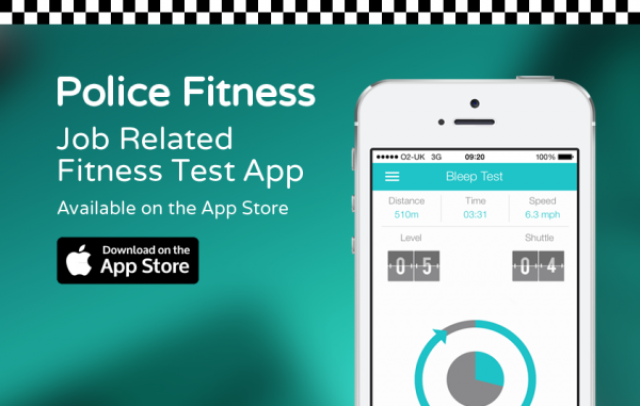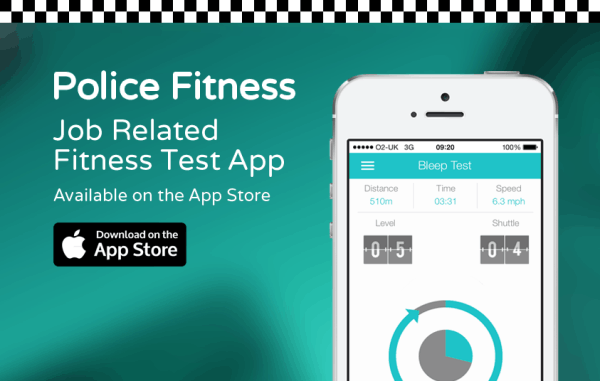 Last Updated on by Steve Jones
Police Fitness – Bleep Test Training App
The POLICE FITNESS App is a tool to help officers train for the 15 metre UK Police 'Bleep Test'. The app uses the actual audio track you will hear at the assessment centre.
IN-SERVICE FITNESS TEST
From September 2013 UK police officers are required to pass the Job Related Fitness Test to a minimum standard of level 5:4 on an annual basis.
APP FEATURES
Bleep Test Training
Results Table
Share results with Friends / Facebook / Twitter

Dynamic Strength Test training advice

Training Guide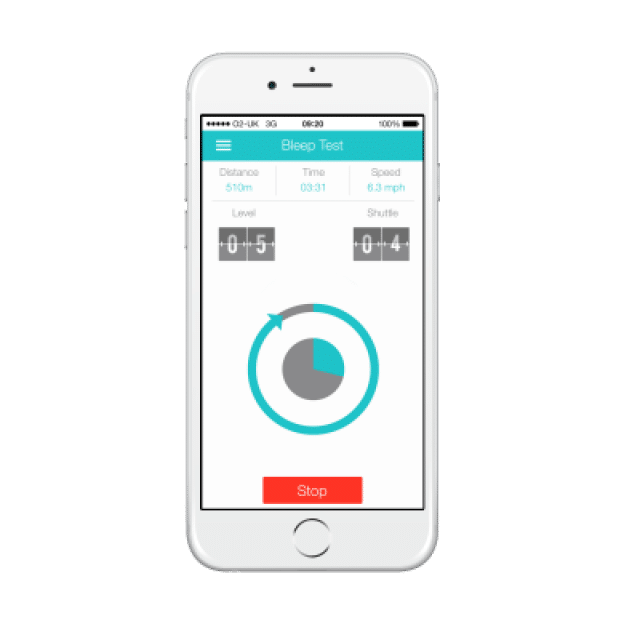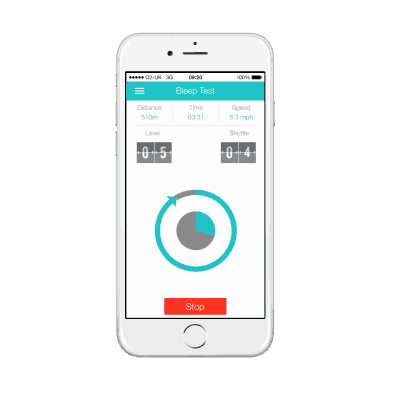 JOB RELATED FITNESS TEST (New Recruits)
The Job Related Fitness test 'JRFT' consists of two tests designed to test your endurance (Bleep Test) and dynamic strength (Push/Pull). It is a national standard across all police forces in England and Wales and you must pass the test as a condition of entry into the police service. You must pass the 'bleep test' at level 5 shuttle 4.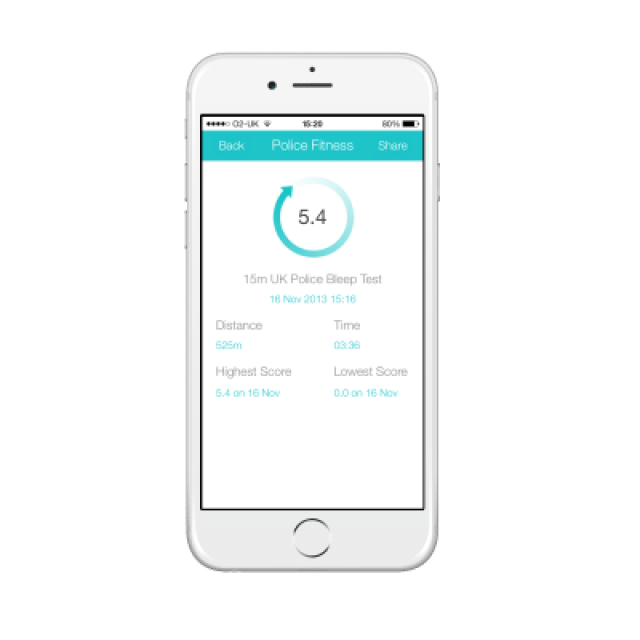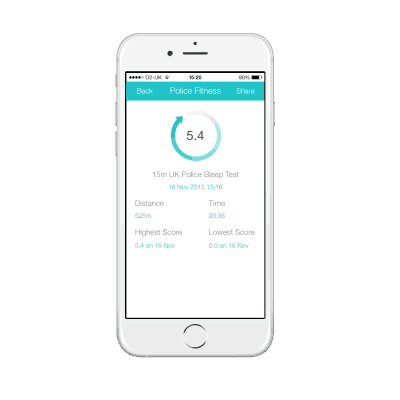 Police Fitness has been designed by Police Apps who also created the iPlod App. It is priced at a modest 79p and is currently available for iPhone, Android and Windows Phone versions will follow soon.
You can find out more information about Police Fitness and other Police related apps on the Police Apps web site – www.PoliceApps.co.uk
KEEP YOU RIGHT ON TRACK!
It's not always easy to stay in shape for the job, especially with shift work. However you can get this great Police Fitness Training aid to help keep you fit enough for the role of Police Officer, PCSO or Special Constable! Or if your a new recruit looking for somewhere to start, download the app now. Simple and easy to use. Shame its only available on Itunes at the moment!