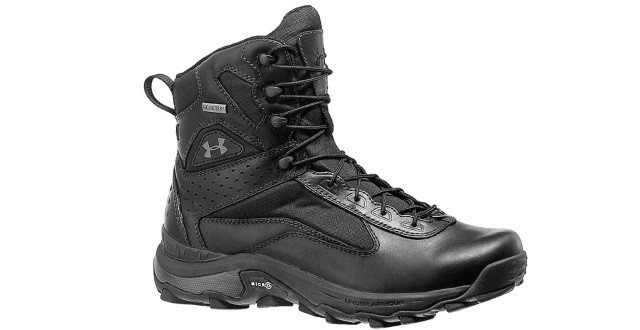 Last Updated on by Steve Jones
AMAZING UNDER ARMOUR TACTICAL POLICE BOOTS
Never lose a suspect again if you purchase these boots! They are comfortable, durable and professional looking in every aspect. Police Discount Offers bring you these great boots from Under Armour.
They are 100% Gore-tex Waterproof and breathable, allowing your feet the vital air they need and reduce overheating. They have great ankle support and protection which is approx 8inchs high. The lace system is designed for speed and ease, so getting them on and off should be quick. Lastly they have been given a superior sole allowing great traction when on and off road.
KEY FEATURES
100% Gore-Tex Waterproof and Breathable

Ankle support and protection

8″ Height

Speed lace upper

Superior on and off road traction
Have you purchased a pair of these boots? We would love to hear your feedback and comments below on these Under Armour Tactical boots.