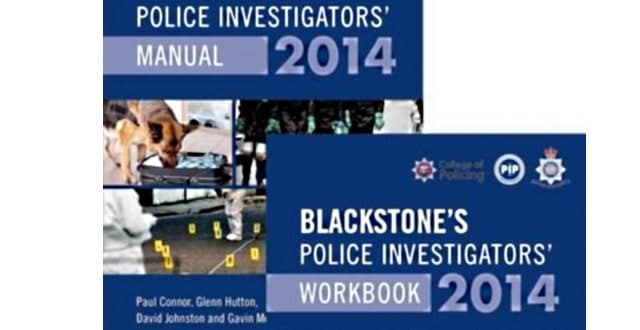 Studying for an exam or  brushing up your knowledge?!
Well you will need the right tools and these books are good place to start!
Police Officers never stop learning and these Blackstone's Police Investigator Manuals 2014 are great manuals to get the knowledge that you need to pass that exam.
[wc_box color="primary" text_align="left"]"A great manual and workbook for the NIE Syllabus – Worth the money to get you through the exam!"[/wc_box]
These manuals are the only official study text books for the National Investigators Exam (NIE) which will get you through the Initial Crime Investigator Development Program. The manuals have been revised for the 2014 NIE syllabus and contains all relevant knowledge a trainee investigator. They provide all legal information which will help in all aspects of policing including areas of Evidence, Property Offences, Assaults, Drugs, Firearm legislation and Sexual offences. There are also sections on PACE code of practise and new features on counter-terrorism.
The investighators workbook 2014 contains plenty of practical exercises, case studies and hundreds of questions to help study for the NIE. It also has many useful cross references to the manual allowing fully understanding and confirming your knowledge. These books have been used by hundreds of officers over the past fifteen years and continue to get people through the exam.
With Police Discount right now and Free delivery you need to purchase today!