---
The latest Tactical Laptop police bag which is from LifeWit. This multi functional bag is made out of water resistant nylon, with premium buckles attached and top quality zippers for longer lasting efficiency.
The size of the bag allows for a 17″ laptop to be situated in the main compartment, which is stored against the anti-collison pad for extra protection should you drop or have an impact on the bag. There is also plenty of storage on the outside of the bag, with multiple accessory compartments to keep all your possessions and kit organized.
This Military style laptop bag comes with a huge 2 year warranty. So if you get any trouble at all you have the peace of mind that you can return the item for refund or exchange.
FAQ's for the Police Laptop Bag –
What sizes are available for this style of bag?
This model comes in two sizes. You get the 17.3 inch or 14.1 inch models. They are both the same bag but different lengths for different laptops.

What is inside the front zip pocket? Any pen holders etc?
There is nothing extra within the front zip pocket. However if you need somewhere to secure your pens, the front compartment does have 4 x pen pockets and also several other larger internal holders.

Is the centre divider removeable?
Yes, the centre divider does come out of the laptop bag to provide you with an even bigger overall space.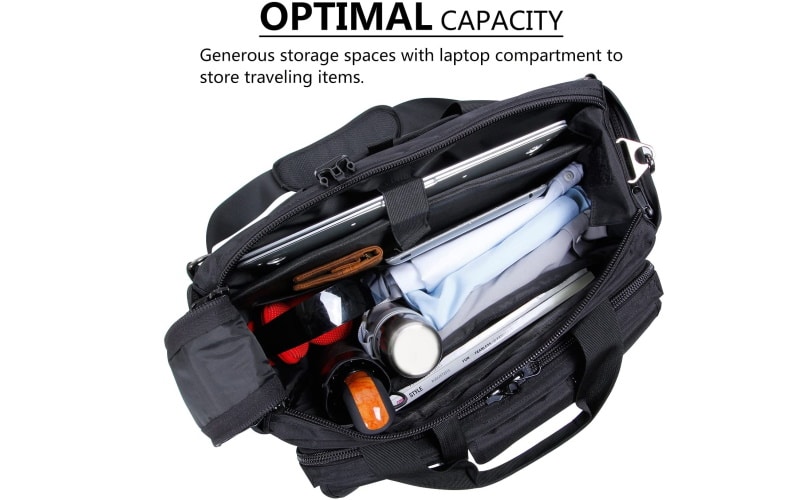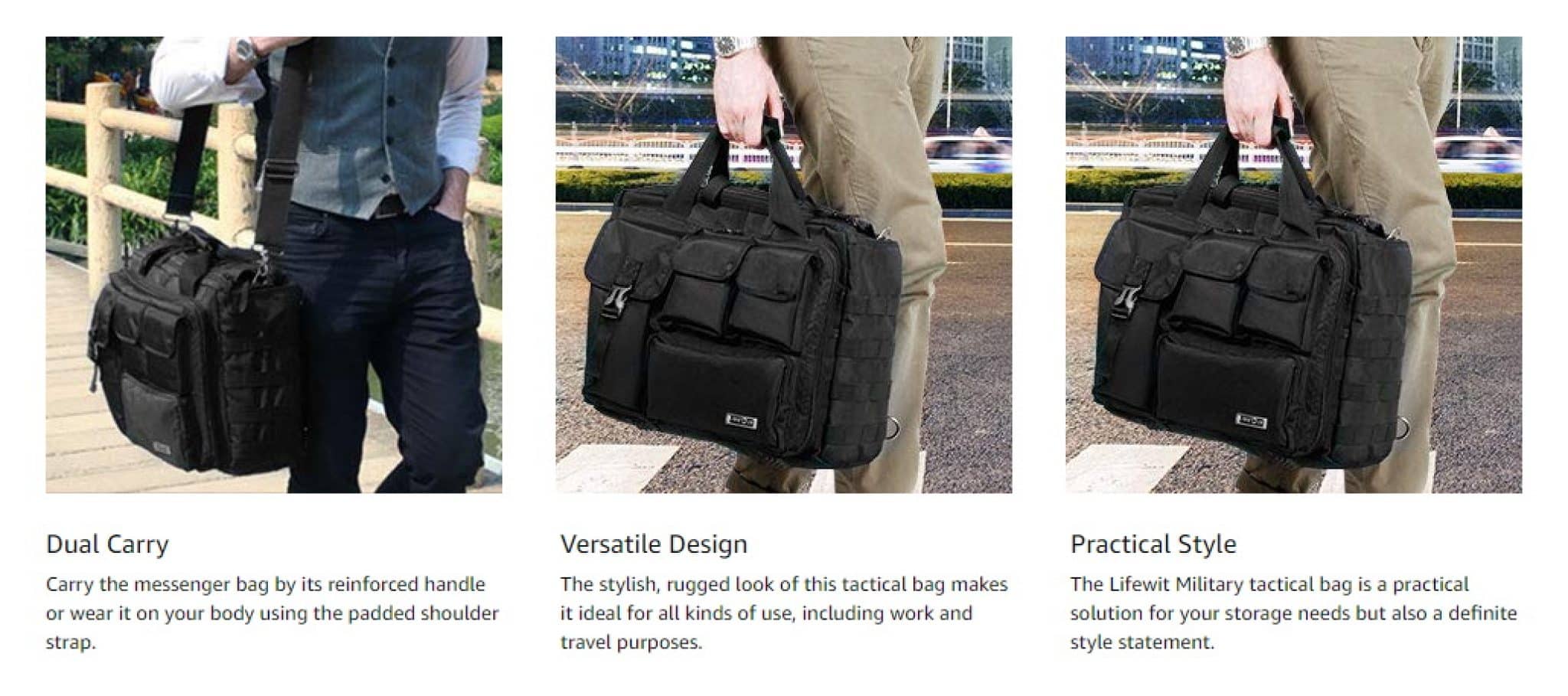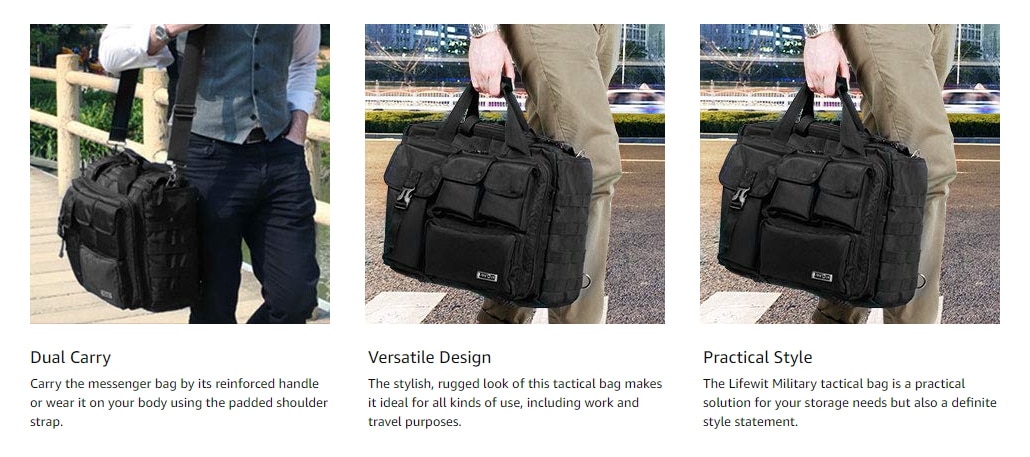 Multi Functional Tactical Police Laptop and Shoulder Bag