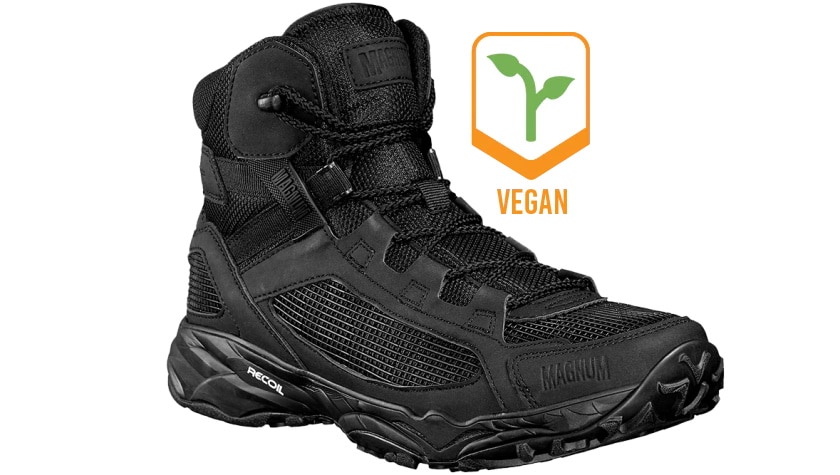 Save 25% on Magnum Tactical Assault Police Boots Vegan
Use the code MAGNUM25 to save at the checkout. Big discount on these vegan boots.
Magnum Vegan Assault Boots with Police Discount
Police Discount Offers brings you this new line of Magnum Boots. We have the new Vegan Tactical Assault 5.0 Boots, which means no animal products! Plus to make things even better you can use our 25% discount code to save your money. Just use the code at the checkout to save on these new Vegan Boots.
How Comfortable are they?
The new Vegan Tactical Police Boots are lightweight which have a hard wearing synthetic man-made upper. The mesh panels to the side of the boots mean they are breathable, super lightweight with a high resistant Kurim Protection. The design of the upper and mesh areas provide the boot with unrivaled support, espcially for those chasing bad guys!
These boots have a very robust lacing system with a closed hook design which means a more secure fit. The soles of your feet are also looked after using an ortholite impressions slow recovery foam. This reduces impact on the feet and lower legs whilst providing an all day cushioning effect for maximum comfort.
On the sole of the Vegan Tactical boot you will find it covered with a carbon rubber outsole. These have been imprinted with multi-directional lugs which allows the user a much more sturdy grip effect whilst maintaining balance.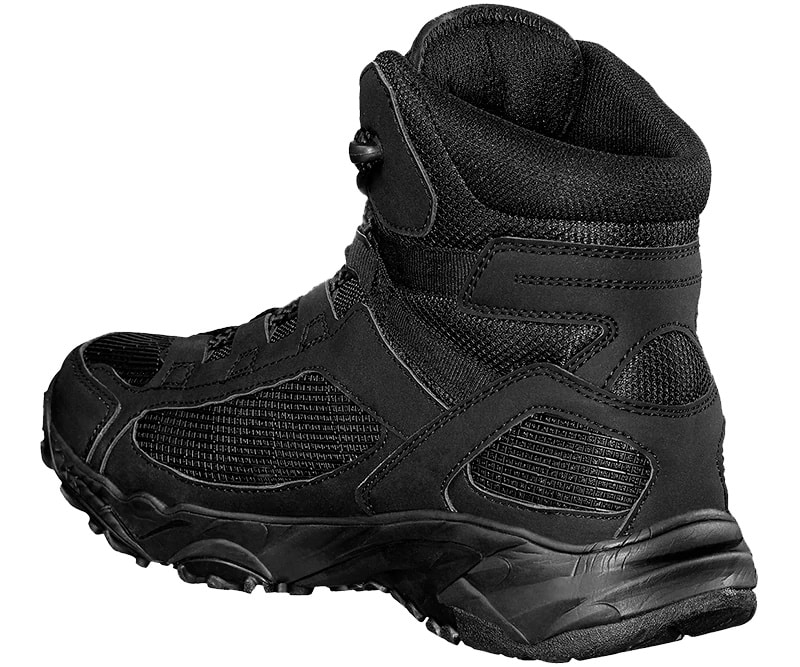 Are these boots waterproof?
These boots will provided you with limited waterprotection, due to the outer material. However, they are not waterproof if your feet are emersed in water.
Do these boots have quality soles?
Magnum boots generally have good quality soles and these are also of good quality. If you are purchasing for police or secuirty work then they will definately withstand the daily rigours of the job.
Boots with Laces or Zips?
These tactical boots come with laces, which can securely keep your feet strapped in. Unfortunately there isn't an option with a zip. Therefore if you require a zipped Police Boot then you would have to choose a non-vegan pair of magnum police boots.
CONCLUSION
If you are someone looking for the Vegan option, which is becoming more and more popular, these are one of the better options out there. Made from non-animal products these Police tactical boots will keep you on your toes for hours.