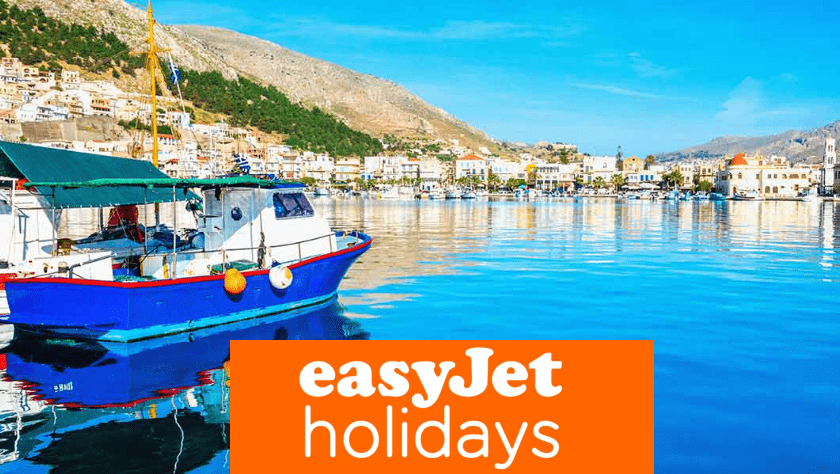 AMAZING DISCOUNT HOLIDAYS IN THE SUN!
Police Discount Offers has teamed up with Easyjet Holidays to bring you a selection of Special Offers. Get away from the world of Policing and enjoy a wonderful sunshine holiday for less than £200.00.
EasyJet Holidays have put together a selection of special offers for you to browse with a view of getting a great deal. See the links above for all available locations.
Why should Police Book with Easyjet?
Regular Discount Codes to save money on Holidays
Flexible Holidays for everyone
Best Price Holiday Guarantee
Low Deposit of £60pp
What can they offer the Policing Community at Easyjet?
Easyjet is a leading Company providing amazing holidays around the world. One of their main features is their "All Inclusive Last Minute" deals where you really can pick up a bargain.
If you book a holiday you really want to be prepared. These Easyjet Holidays which are all inclusive mean that everything is supplied to provide a fantastic . There really is something for everyone on their website, so even the non-bargain hunters out there can usually find a super deal.
These All Inclusive Last Minute Holidays are amazing, because you can get up to all sorts from pampering  in Cyprus or swimming in Greece! Whatever your Holiday destination you can be sure that everything will run smoothly and you'll leave having made great memories and friends!
The All inclusive packages include all food, drinks, snacks and sometimes the entertainment. It is all wrapped up in a perfect package ready and waiting for your arrival. Awesome.

EXTRA EASYJET HOLIDAY DEALS

CITY BREAKS - FROM £91pp
Book an amazing City Getaway with Easyjet Holidays and NHS Discount Offers and pick up a deal from only £91 per person!! Loads of wonderful locations available including Italy, Germany, Poland, Netherlands and UK locations.

Luxury 5* Holidays!!
You will be amazed at some of these amazing locations and holiday destinations with 5 Star Luxury - Includes Italy, Portugal, Spain and much more!