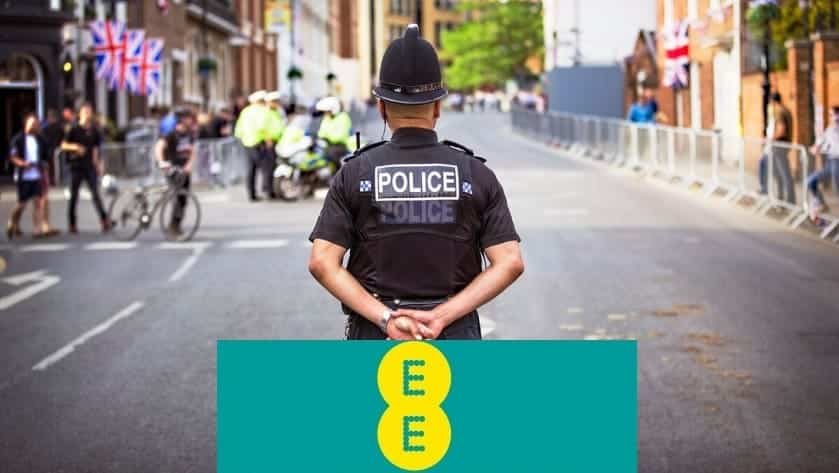 EE are Providing Emergency Service Staff 20% Off
You can get a huge 20% Off your monthly bill with EE Mobile. The good thing with this discount is that is allows an extra 5 family and friends to also benefit if they are on EE.
PROS
Get up to five discounts for you and your friends and family.
Use on either pay monthly mobile or 4GEE tablet plans.
Discounts can be used online or in EE call centres.
EE POLICE DISCOUNT DEALS
Check out some of the latest deals and offers available for you! Some great deals from EE for Police Officers, Police staff, family and friends. Whatever you need you will find it here with EE!
The deals for EE and the Police Community are constantly changing, so make sure you continue to return to this page and get the best deal for you!
EE have hundreds of products to choose from and some great accessories to make your mobile experience even better!
Some of the links above show specific Police Community deals and some are available to everyone.
We recommend that you go through, click on the link of the phone that you are interested in as this will also take you to similar offers on the EE website.
Do Police Officer and Police Staff get a discount on EE Mobile?
Have you seen the above offer? If you work for the Police and have a valid work email address then you are able to claim the 20% Discount.
All you need to do is purchase the phone you want online and then go to the EE Mobile perks page. You will be given access to a login portal and once you email your details from your works email address, you will then receive the discount codes.
Police Officers and Police Staff can claim up to an extra 5 discount codes which can be shared with a family and friends, plus the discount and be used on their range of 5G Tablets or contract phones.
What Plans and Mobiles are eligible for the ee police discount?
There are loads of phones, sim only deals and tablets to choose from. To make sure you get the right deal and qualify for the discount here is the criteria for eligible plans:
Sim Only Plans which are 12 Months
12 or 24 month 4GEE tablet/MBB plans ​
24 month handset plans
The 24 Months handset plan is excluding annual upgrade and cannot be used in conjunction with any other offers.
If you do encounter any issues with EE or require some support then they have an App which you can use or alternatively contact them through the EE website.