Deal for Police Officers Everywhere
Police officers need the best possible gear to do their job, and that includes quality footwear. Designed for British police forces, Kombat UK police boots are tough, comfortable, and waterproof. With a variety of styles available, officers can find the perfect pair of boots for their needs. Whether on patrol or responding to an emergency call, these boots will keep officers safe and performing at their best.
So if you are looking for a tough, durable and comfortable pair of police boots? Look no further than these full leather boots with thinsulate lining!
These boots are made out of natural leather which is breathable and helps to reduce sweating. The steel shank provides good support and can protect your foot if you stand on a sharp object. Additionally, the insoles can be removed for easy cleaning. You can also have customised insoles inside for bespoke comfort.
The supportive high ankle with suede collar is padded for your comfort. With nine bronze eyelet lacing system, you can adjust the fit to get that perfect level of comfort.
These boots are perfect for any occasion. The lightweight, tactical combat style provides protection against blows while still allowing you complete flexibility and comfort in your step!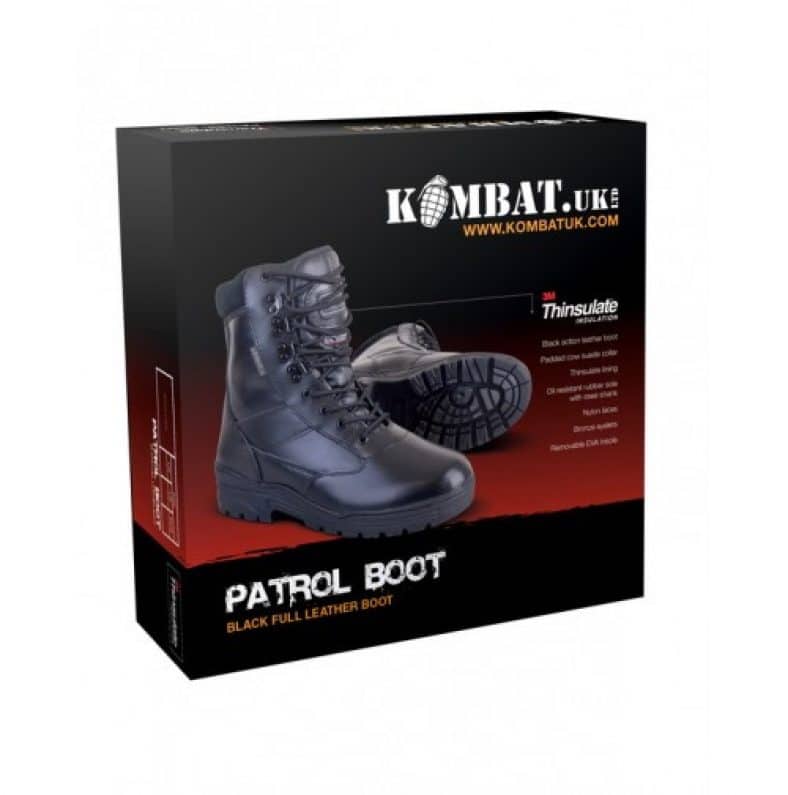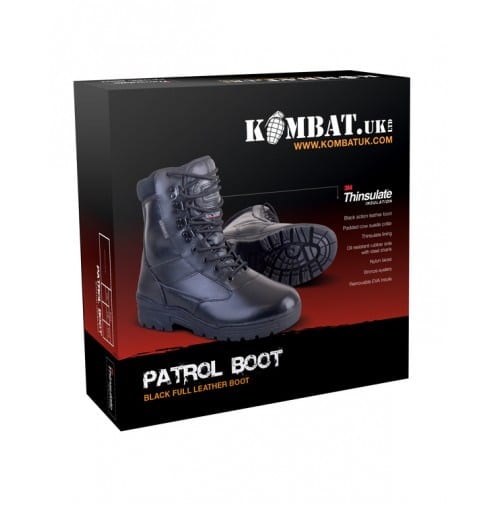 What are the standout features of these Police Boots?
Full Leather with leather lining
3mm Thinsulate insulation fibres preventing loss of heat.
Padde cow suede around the top of the boot for maximum comfort.
Sole is Oil resistant rubber for extra grip.
The sole has a steel shank intergrated which provides more support over uneven terrain.
All sizes available from 4 -13 inclusive.
Ideal for Policing or security.
Conclusion
The boots are a great deal at the price and they offer good ankle support. They come in many sizes, so you should be able to find a pair that fits well. We would recommend these boots for work, especially if you need good ankle support.
However, we don't know how long they will last because they have not been tested over time yet. Let us know what you think of them and how long they last for you.
Do you have a pair?

PATROL BOOT - FULL LEATHER UPPER
A tough leather half patrol boot perfect for work, walking, cadets and scouts. This high quality, competitively priced boot features a 3M Thinsulate lining for added warmth, a PU sole with steel shank for stability and a removable EVA inner sole.


FULL LEATHER POLICE PATROL BOOTS