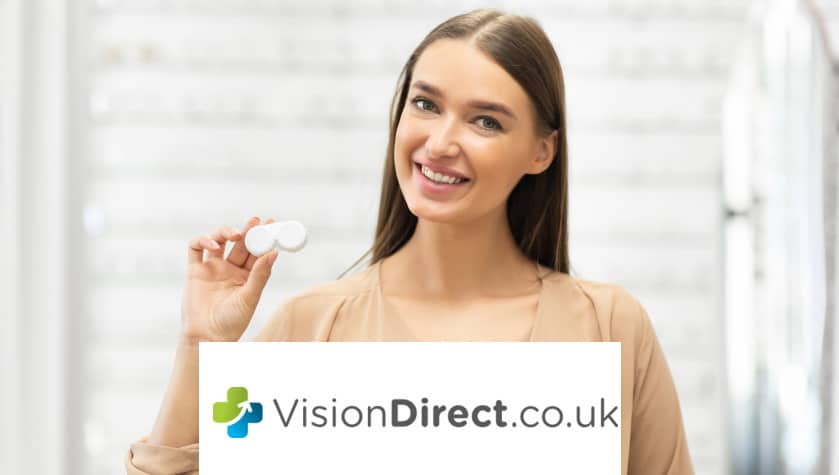 Vision Direct Police Discount
Vision Direct is Europe's largest online contact lenses supplier, helping thousands of happy customers to save on the cost of their eye care every month. What makes Vision Direct so popular? Well, anyone who wears contact lenses knows just how costly they can become over time.
Vision Direct breaks the mood by providing you with the contact lenses you need, at a great low price.
They offer their customers huge savings on high quality contact lenses from leading brands, including Acuvue, Focus Dailies, Air Optix, Biofinity and Bausch & Lomb and more. It's the quality you expect, at a price you won't.
Along with the possibility of saving up to 45% on your lenses compared to major high street opticians. It also seems Vision Express doesn't quite know when to stop when it comes to customer service, providing you with next day delivery, so you'll never be caught out!
NEXT DAY DELIVERY AVAILABLE
If you're running out of lenses in a rush then this famous next day delivery (which is available 7 days a week), is guaranteed to have you sorted and is even available for free on orders over £49.
Don't have a prescription to hand either? Not to worry! You can order with or without a prescription as long as you're confident you know your prescription details, they'll trust you to enter them correctly.
There's also an award-winning customer service that is available 24 hours a day in order to help you with any support and guidance you need.
All this has led to Vision Direct receiving a score of 9.5 on Trustpilot, so you need be in no doubt that they're a contact lens company that you can trust.
So before you make an expensive purchase of contact lenses from another provider, why not check us out and see how much more you could save on Vision Direct with all the latest discounts and offers they have.