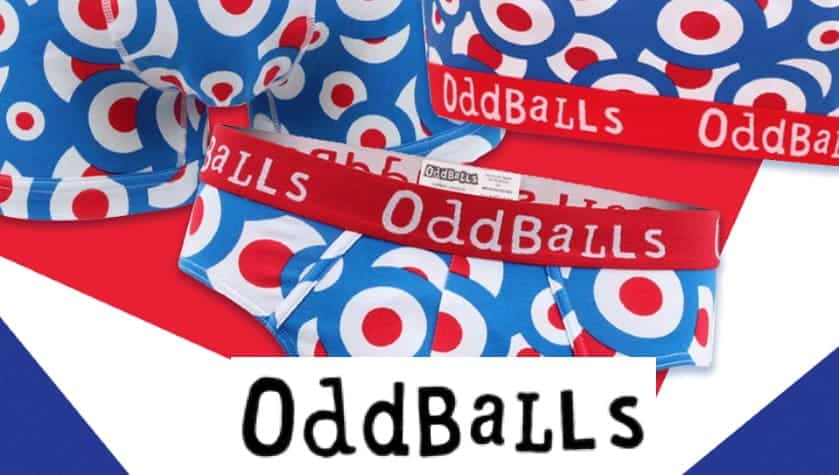 Last Updated on by Steve Jones
OddBalls Deals for Police Community
We welcome an amazing new offer from Oddballs – Once you've signed up to our police community you will have access to 20% Discount at Oddballs when you shop online.
When picking an outfit, we all focus on the looks of our tops and bottoms, but how many times have you considered the style of your underwear? Unless you're planning a romantic date, chances are you'll just wear whatever you find in a drawer, without thinking too much about it. The truth is, however, that cute underwear can brighten up your day. So, why not change your dull sets with something original and colourful from OddBalls?
Why OddBalls?
OddBalls Underwear is a brand that has become famous thanks to its colourful, funny men's briefs. Their range expanded over the years and now includes men's, women's, and kid's underwear. Couples and families can choose matching sets, and the options they have are also perfect gifts for your friends or beloved ones.
Underwear aside, OddBalls is a brand dedicated to a cause. The OddBalls Foundation exists through the sale of the brand's products as well as donations and is dedicated to bringing awareness of testicular cancer.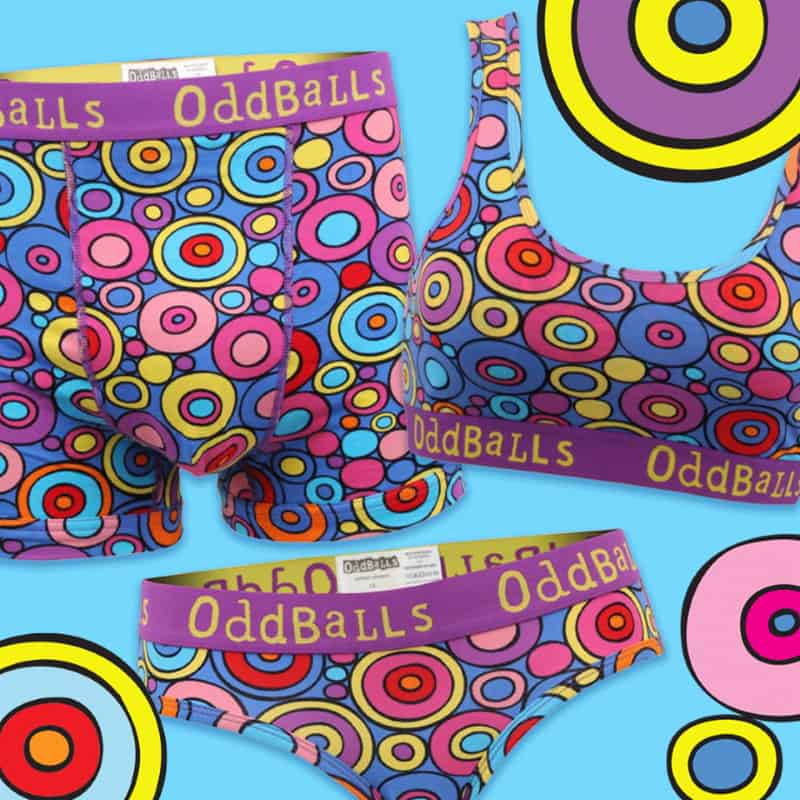 OddBalls Product Range
OddBalls started its story with a collection of unusual men's briefs, but today, the brand proposes a wide range of products. Collections include a line of men's briefs, boxers, and shorts, women's and kid's underwear, sportswear, beachwear, and accessories.
However, it's not the extended product range that makes OddBalls stand out. What customers like is the underwear subscription that takes the shopping burden off your shoulders.
All you have to do is subscribe to the desired plan – either Classic or Adventurous – to get new underwear, socks, and free gifts shipped to you monthly. The subscriptions also come with exclusive deals, so you can enrich your collection with new items at discounted prices, as well as free standard delivery across the UK.
OddBalls Perks
While the OddBalls subscription plans are already a huge perk – that comes with discounted prices and peace of mind – the brand also offers a few additional advantages.
Perhaps the greatest thing is the customised products. You can order a variety of items, including caps, swimmers, and umbrellas, personalised to your liking. Bespoke options give you the possibility to use both text and logo on your items, making it a perfect choice for gifts as well as advertising for brands.
If you don't need a monthly subscription, but just new, original underwear at affordable prices, the sales section of the website includes an array of discounted items. Furthermore, you can subscribe to the newsletter to get exclusive discounts as well as 10% off your first order.
Perks also include free standard delivery and pay later opportunity if you choose to use Klarna.
Our Verdict
OddBalls is undeniably the go-to underwear store for fun, quirky lingerie, sportswear, and accessories. Their original designs can inspire people of all ages and are suitable for anyone, from kids to seniors. Affordable prices and loads of discounts make buying from them appealing. You can also choose from a selection of bespoke items. With part of the profits funding testicular cancer research and awareness, the brand rocks. No doubt, an excellent choice for boosting your originality while supporting a cause.