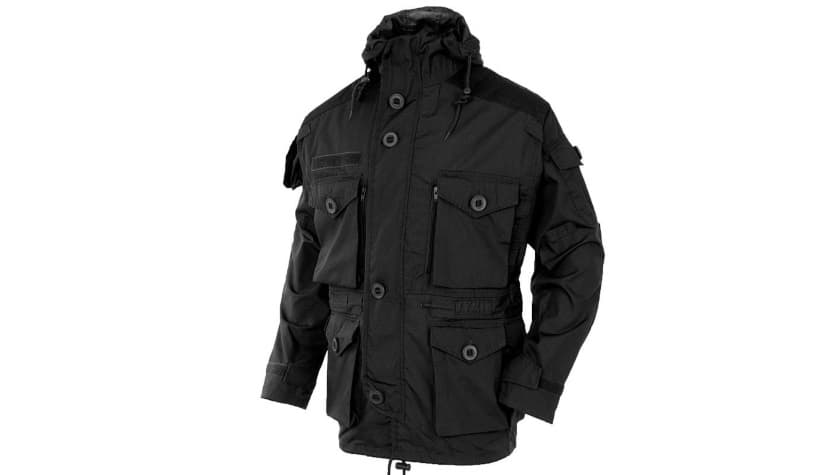 POLICE SMOCK JACKET
Looking for a lightweight Police Jacket? This Smock is very hard wearing and made from excellent durable material and provides a high collar with a concealed hood. This hood is adjustable and allows shaping around the face if required.
There is plenty of storage space around the Police Jacket with pockets placed all around the front and sides. It is designed to provide maximum protection against wind and water, so whatever the weather this field parka is the right choice for all Outdoor police activities and duties.
If you need to show Rank or your Collar Number then the jacket has a chest epaulette for all to clearly see your markings.
If you need a Police Jacket then we recommend the Mil Tec Police Patrol Jacket.
Great Police Jacket for Police Duties