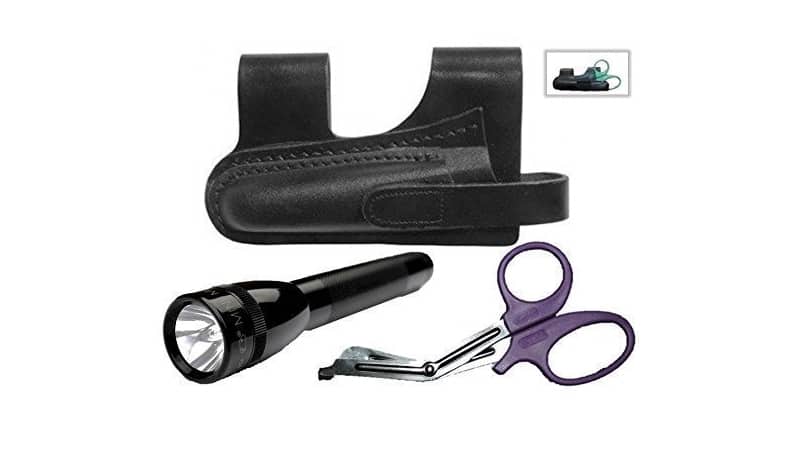 TORCH/SCISSORS BELT POUCH
Get this very handy belt pouch which comes with a quality maglite torch and tough cut scissors. Police equipment that you do need on a daily basis.
POLICE SCISSORS/TORCH PUCH
Check out this very handy belt pouch. It is a torch holder and scissors set! It includes the Mini Maglite Torch with a High-intensity beam made of a aluminium knurled design. It is also corrosion resistant. You also get a professional medical tough cut scissors which are British made and have a professional quality feel to them. Both items fit well into the belt pouch provided.
Two pieces of very hand police equipment that you no doubt will need often during your shift! So what are you waiting for? Get this police set today.