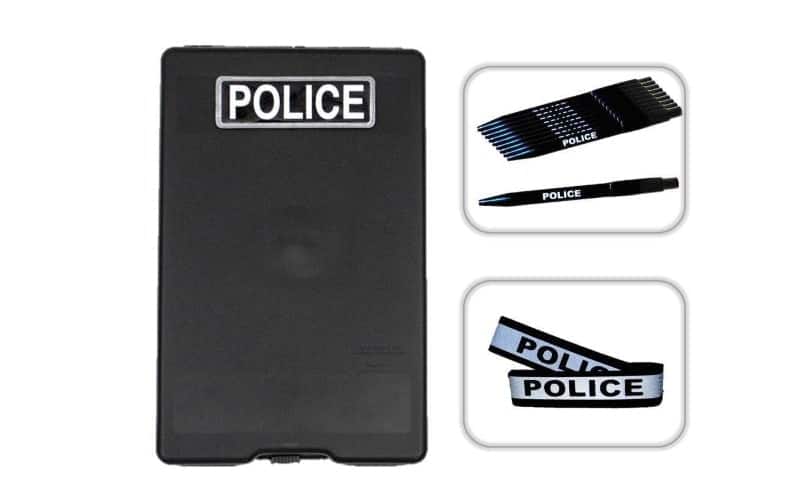 THIS IS NO LONGER AVAILABLE
Get this Police Stationary Set which consists of NiteREDI Storage Board, 10 Black Ball Pens with Police Printed and 2 elasticated Police Note book Bands.
The Storage Police Clipboard has several lights attached to the top of it, so you can write even when its dark! It also consists of a storage compartment situated underneath which will contain any paperwork. Once all paperwork is stored away it will be kept dry (water-resistant) and secure (lockable clip).
The 10 Black Police pens are useful as you will know who's taken your pen when it goes missing! And the 2 x PNB bands are handy for holding your pocket book on the next available page!
Not a bad set if you need this Police equipment, but will set you back £59.99 at time of writing.