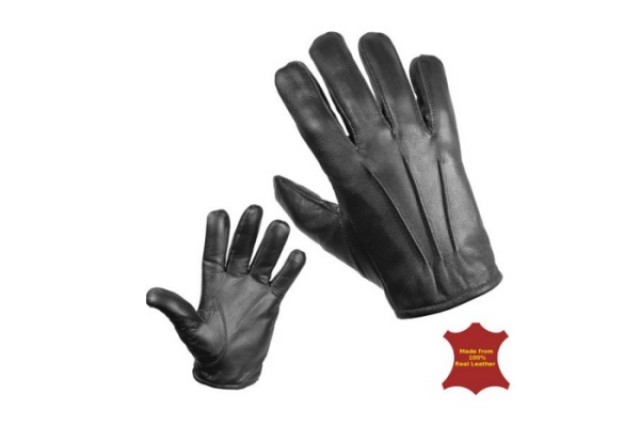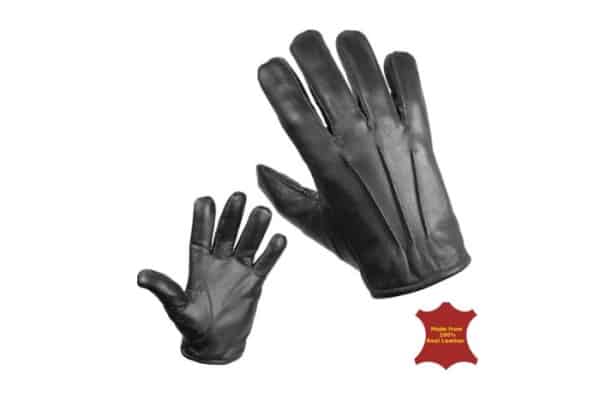 Protec Kevlar Anti Slash and fire Resistant Black Leather Glove. (Large)
Get these new kevlar / slash resistant gloves for that extra bit of protection whilst on patrol.
POLICE DUTY CUT RESISTANT GLOVES
Police Discount Offers bring you these Kevlar Lined Police Duty Gloves. The product description states "LG7 is practically slash resistant" which means that they are suitable for Officers to wear on duty. The Police Glove itself has Kevlar sown into the glove which offers greater level of cut resistant than other similar gloves.
This sort of kit is something that Police are not routinely issued with, but they should! Plus with all these cutbacks, your not going to get issued anytime soon! So why not look out for number one and protect yourself and get a pair of these Cut resistant gloves for less than £10.00. A bargain price to stop you from being injured on duty!
If you are looking for a more heavy duty police glove, then we have various other option on our website which can be found in our equipment section or you can take a look these Protec Police Gloves. 
Police Gloves for Protection
Police work is dangerous and you don't get issued with this sort of kit. So for less than £10 is it worth an investment. Whether your a Police Officer, PCSO or Special Constable you will find that these gloves could stop you from being hurt whilst on the job!