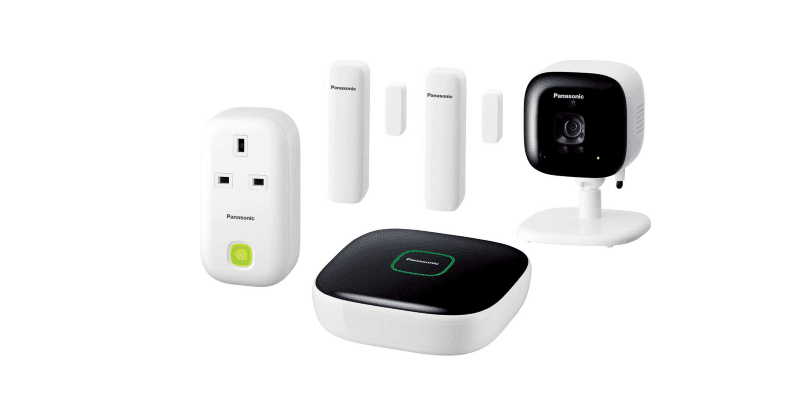 Last Updated on by Steve Jones
PANASONIC HOME SMART KIT
What's included? 
1 x Hub, 2 x Window/Door Sensor, 1 x Indoor Camera, 1 x Smart Plug.
This Home Starter Kit by Panasonic gives you everything you need to keep your home safe and in full control! The install of each component is very simple and only takes minutes to set up. These are all easily connected to your smart phone or tablet.
This Home protection kit can act as a burglar alarm whilst your away from the house giving you peace of mind. The kit also has a quality indoor camera to give you that extra bit of comfort and to easily check everything is safe.
There is a smart plug included for control over your home appliances and you can easily switch them on and off from your phone! You won't have any monthly subscription to run this system and you can also add optional extras should you require them.
Take a look now at this Panasonic home burglar alarm and security kit today and you can have your home protected in minutes.
This slideshow requires JavaScript.
GREAT FEATURES
No Monthly Fees
Huge Distance – Up to 300 metre range
Easy Setup
Smart Hub Features
Always in the loop – Access it anywhere!
HOW TO USE THE PANASONIC HOME KIT
A great Burglar alarm system by Panasonic