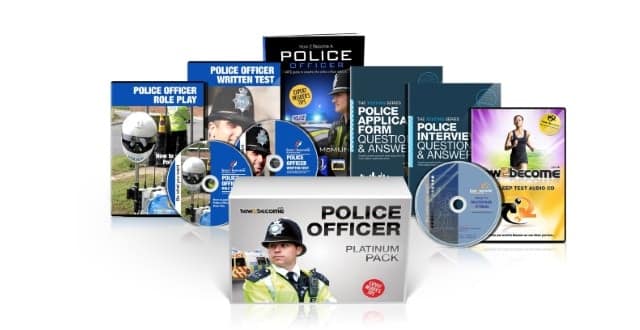 Get the POLICE OFFICER Recruitment Platinum Package Box Set Online
WILL THE PLATINUM PACKAGE WGET YOU THROUGH POLICE SELECTION?
Looking to join the police? Need help getting through the selection. The process has changed a lot over the years. Keep up to date with this package which will assist you get through each stage of the rigorous police process.
POLICE OFFICER PLATINUM PACKAGE BOX SET is the best way to help you become a Police Officer. Containing up-to-date content on the new core competencies, this is the most comprehensive package available on the market to help you successfully pass the new police selection process and assessment centre. Suitable for all UK Police Forces.
It will take you on your first steps to being part of the best Police Service in the world!