AFFORDABLE DISCOUNT POLICE BOOTS
Police Discount Offers bring you a very affordable pair of Boots for work. This is an unbranded option for people looking for work boots. With a style similar to Magnum Boots, they have a side zip with velcro for easy-fit. They have slip resistant and oil-resistant soles with a shock absorbing mid-sole.
They are manufactured using leather and polyester, and have an insu-lite lightweight insulation to give you extra comfort when spending long hours on your feet.
These are a great option for Police, PCSO, Security and general work wear! For this price it is worth just trying them for a short period of time, or even having a second pair as a back up!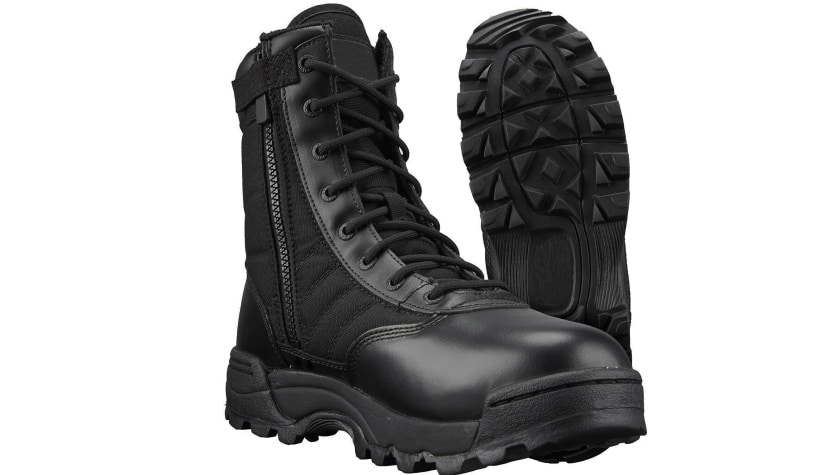 The obvious advantage of these Police Boots is the price. They are a great budget option if money is an issue and even if they last 12 months. This would prevent you laying out over £60-£70 on a pair of boots, that will ultimately do the same job!
Do you have a pair of these boots? If you have any feedback we would love to hear from you below to let everyone know about your experience with them.

Mens Police Army Combat Military Boots Side Zip
Great boots for people shopping to a budget. Look like magnums but at a fraction of the price!