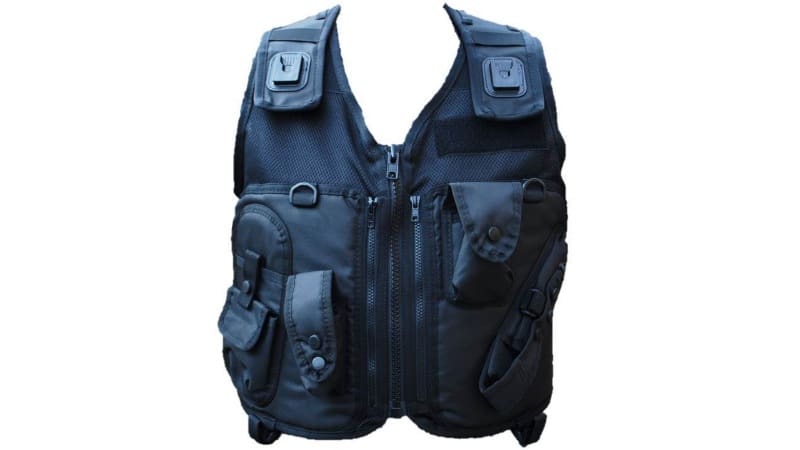 POLICE PATROL VEST
One of the best Patrol vests out there! Made of sturdy reliable fabric designed to keep your kit safe and available whilst on patrol
The Advanced Tactical Police Patrol Vest
This product is made from military grade mesh and strong Nylon. It has Velcro on the shoulder and waist areas, allowing you adjust the vest to suit your needs, whether your wearing overtly, covertly or even over your body armour.
The main features of the vest include a rigid handcuff holder, a spray holder, a baton holder and a universal pouch that could be used for various small items. It has two zip pockets on the sides of the vest and clickfast docks for adding accessories. It has further Velcro panels for your identification badges.
The Police Patrol Vest comes in various different sizes to suit most officers needs.

POLICE PATROL VEST
One of the best Patrol vests out there! Made of sturdy reliable fabric designed to keep your kit safe and available whilst on patrol