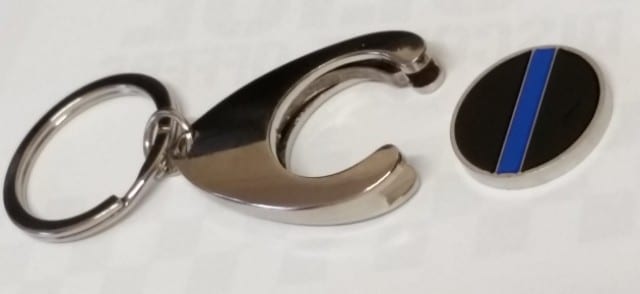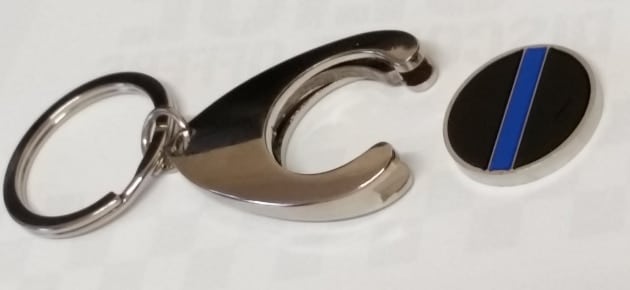 THIN BLUE LINE TROLLEY COIN
Police Discount Offers have designed and made Thin Blue Line Trolley Coins! Have you ever got to the supermarket and thought – no pound coin! Aarrggh! Well we have the solution – our very own trolley coin.
The Coin has the thin blue line on it and therefore every one sold we will donate 10% to the registered charity – Call4backup.org.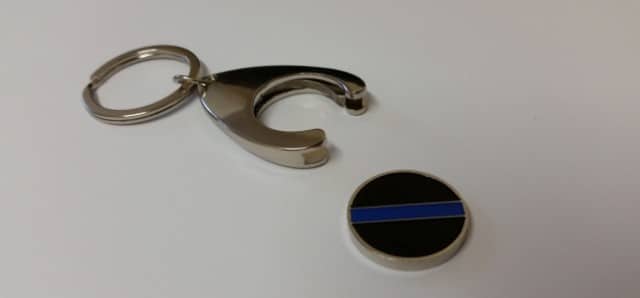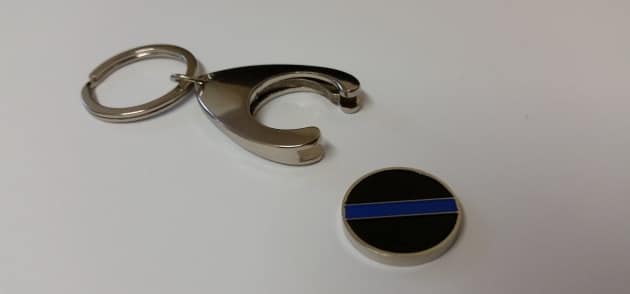 Call4Backup a new charity which has been set up providing a strictly confidential support network of serving and retired police officers who are available through multiple contact methods to provide advice and direction on all manner of circumstances affecting the day to day lives of employees of the police. Only Police Employees truly understand how the job affects our everyday lives.
Payment is through PAYPAL. Please allow approximately 5-6 days for process and delivery. Any questions regarding the trolley coins then please email support@policediscountoffers.co.uk.