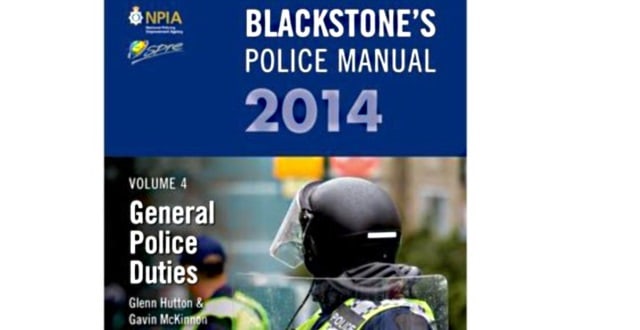 GREAT DISCOUNT ON BLACKSTONE'S GENERAL POLICE DUTIES MANUAL
One of the Primary Manuals for Police Officers planning for OSPRE Part 1 promotion examinations, containing the syllabus on which the examination papers are based. Supported by the College of Policing, these are the most thorough and informative manuals for officers wanting to study law and procedure from a police point of view. It is the most up to date version of the reference manual, containing such elements as Terrorism and Associated Offences, Complaints and Misconduct, Weapons, and Public Disorder. Straightforward and accessible, each chapter offers a logical progression through the material and is extensively cross-referenced to provide a deeper understanding and more complete perspective of police duties.
[wc_box color="primary" text_align="center"]"This is probably one of the cheapest deals on the internet at the moment!"[/wc_box]
There is currently 10% DISCOUNT on the BLACKSTONE'S GENERAL POLICE DUTIES 2014 and you also get FREE DELIVERY with your purchase.