---
POLICE PATROL VEST
The Eclipse Duty Vest – This professional vest has been made specifically for Officers to carry all their Personal Protection Equipment (PPE) securely. The idea behind the design means PPE is removed from the belt and distributed evenly throughout the front of the vest. This allows you to patrol in comfort and remove the strain from your waist.
This Vest is currently worn by operational officers who state that it does make police equipment easily accessible.
Handcuffs with utility pocket
Fits various Extendable Straight Batons
1000D Ballistic nylon
Original Klickfast Tetra radio docs on both shoulders.
CS spray holder.
Baton drawn upwards.
Velcro adjustable shoulders and sides for maximum adjustment and comfort.
Small pouch suitable for torch and first aid kits
Two large zipped pockets behind equipment panels
Black Police badges with Velcro for attachment.
Two Sizes: Small to Medium (38 to 44) and Large to X-Large (46 to 54)
Allow for Body armour or jacket for sizes.
NOT Suitable For Side Handle Batons – please use the baton selection.
If you are unsure whether to purchase this Police vest then before you jump in, take a look at the review on Ebay. There are 9 positive reviews and no negative. This is a real statement which implies that the product will look after you, whilst you may be looking after members of the public.
Do you have the Police Duty Eclipse Vest?
Have you purchased this vest on someones recommendation or through our website?
One thing we would be insterested to hear about is the access to the handcuffs. When you are often rushed by a customer to provided them with a set of bracelets, are you able to effectively draw them and apply them in a timely manner?
There are plenty of these being sold each month and we would really love some feedback if you have purchased one of these. If the duty vest is not your ideal piece of kit and you would prefer belt kit order, take a look at our range of belts and add ons on our Police Equipment page.

Eclipse Duty Vest for Police Officers, PCSO or Special Constables. Ideal for keeping PPE kit secure and gives you easy access to all items.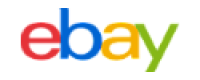 Read the Positive Feedback! Duty Vest
Loads have been sold and the Duty vest has been given some positive feedback. If you need one for work, get it now at this great price.