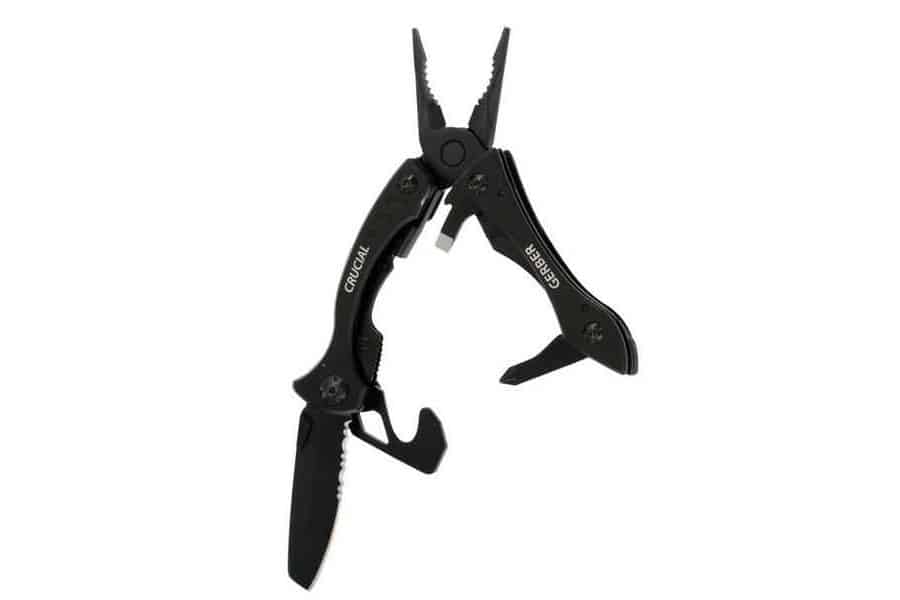 Last Updated on by Steve Jones
NEW GERBER – BLACK
Police Discount Offers bring you the latest in Gerber Technology – The Black Crucial with strap Cutter. It is ideal for officers to carry on duty as it comes with an emergency strap cutter tool instead of the usual carabiner.
This particular Gerber features a full sized knife with thumb stud. For safety the blade has a liner lock to keep it securely in place. When the blade is opened out the handles fold together for a more accurate cut.
It comes will all the usual attachments for Gerber belt tools and is a great compact design will allow to access it any in situation.
Constructed with fine durable stainless steel, the Crucial Tool has a look which certainly matches its performance. If you're looking for precision, longevity and professional feel in a working tool, this is the one to purchase online now.