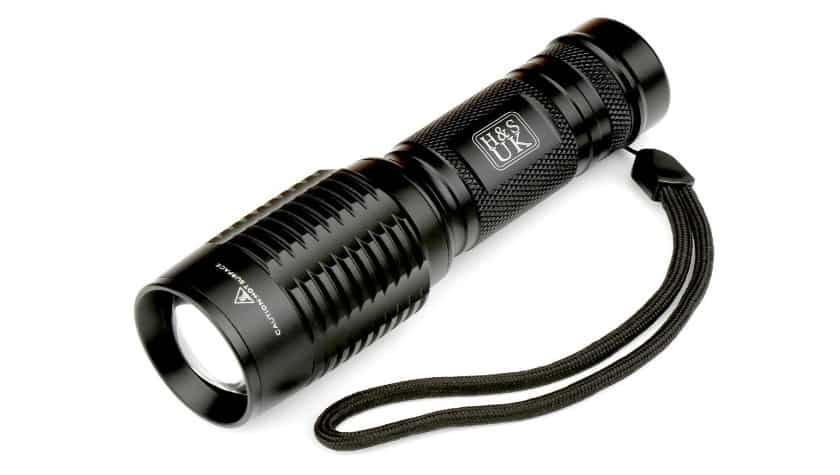 Last Updated on by Steve Jones
H&S POLICE TORCH FOR LESS
This is the H&S Cree T6 Police Tactical Torch. It is made for tough grade aluminium which means it's almost indestructible.
This impressive torch is compact, lightweight and provides a brilliant light which can shine either as a spot beam or wide light. It has 3 modes which means it shines at either 100% brightness, 30% brightness or strobe function. You only need 3 x AAA batteries which are included, but if you get powerful duracell batteries, this will increase the effectiveness of the torch.
The H&S Police Torch is approximately 160mm in length and 35mm in diameter, which means it will fit in most pockets, belt kits or bags with ease. So if you haven't got a torch, we would recommend this as one of our favourites.
FUNCTIONS + MODES
Aircraft grade aluminium alloy
CREE T6 LED tactical torch provides an extremely bright light
3 modes – 100% / 30% / Strobe
Designed to work in all outdoor conditions
Specific small design and tough exterior
Runs on 3x AAA batteries (Included)
Warning! Don't shine in your eyes as it could damage your vision.