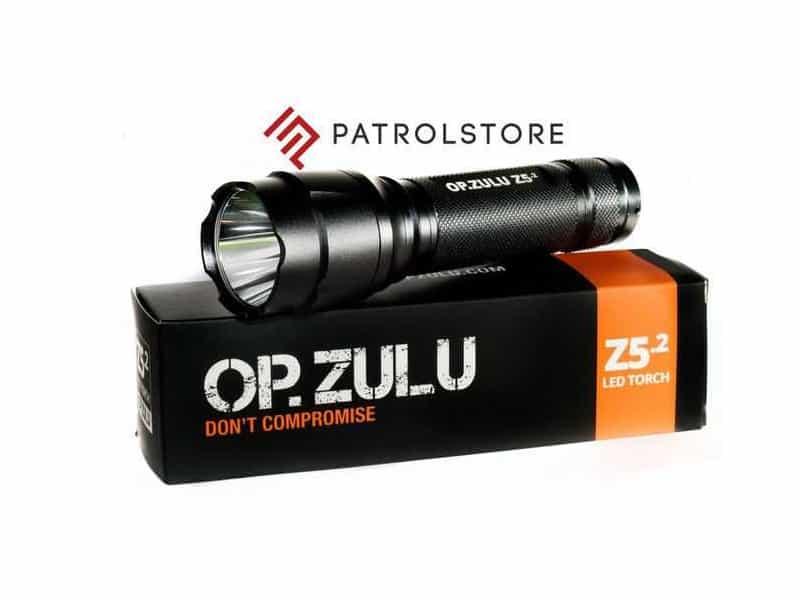 POLICE DISCOUNT ON OP ZULU TORCH
THESE ARE OUT OF STOCK. WE RECOMMEND A CHEAPER BETTER TORCH HERE.
This is the Op ZULU Torch from Patrol Store which has a 800 Lumen output and an operating time of 240 minutes on fully batteries. This is a quality torch with plenty of power at a very reasonable price! Plus we have negotiated big discount on this popular torch making it even more attractive to purchase.
The Op ZULU Torch now comes with FREE batteries (3xAAA) to get you started. It has been designed and manufactured with Police and Military Personnel in mind. The on/off switch is located to the rear and has a textured rubber switch which is inset to prevent accidental activation.
Overall this is a powerful, quality and professional looking torch. Very useful for Police Officers, PCSO's, Special constables or security personnel. If you need an upgrade or replacing an old one, then this is the torch for you. Make sure you get it through our site as we offer the bets discount around!
Do you have one of these torches? Please comment below good or bad.