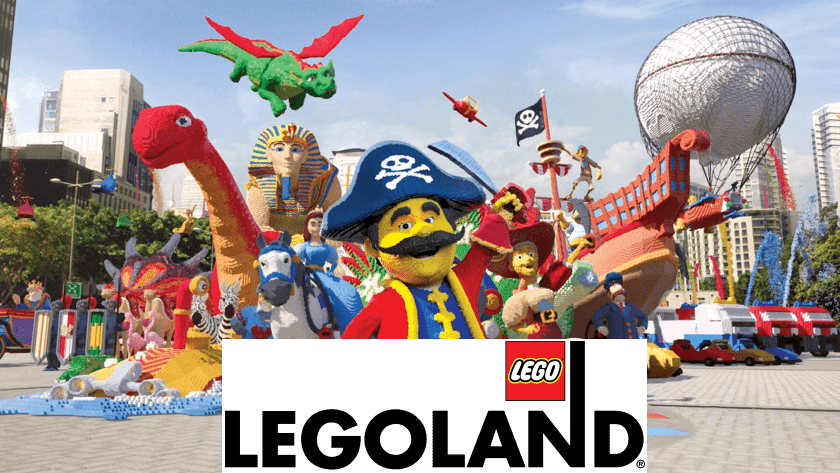 Legoland Police Discount
Legoland is a great day out for all the Police Community! With these Legoland deals and benefits below you could save online when you book. Just see these simple benefits:
Get the 2nd Day FREE.
Use the deals above to save when booking.
KIDS GO FREE Days are available throughout the year.
Saving Money with Police Families at Legoland
Book your LEGOLAND holiday now and your children will get 2nd day FREE with Police Discount Offers! Get your LEGOLAND family Holiday break today and have an amazing experience when you explore the LEGOLAND Windsor Resort!
Although there is no specific Police Deals available at this time Police Discount Offers will continue to bring you the latest offers as they are sent through to our office! There have been some great deals over recent weeks, which have included KIDS GO FREE, so continue to check our website for your best Legoland Deals.
Most people who travel to Legoland will most likely have to stay overnight at a hotel. The question is where is the best Hotel for Police officers or Police Staff to stay? There are two options available – at the resort or local establishments.
If you stay in a nearby hotel this will definitely be the cheaper option by far! I priced up Legoland Resort for 1 nights with 2 adults and 2 children for Oct which came at £651. The the same dates staying at a local hotel, with the same people came in at £291!
Wow, that's a lot cheaper and really caught my eye! So then what is the benefit for staying onsite for an extra, is anyone really paying that much extra to stay in the resort Hotel?
Well firstly is the Lego Themed rooms, either Castle, Friends, Pirate or Ninjago are available and they do look great!
This slideshow requires JavaScript.
The next thing you notice is all the extra specials that you get when you stay at the resort. These include:-
LEGOLAND Park tickets
Breakfast in BRICKS Family Restaurant
Free parking
FREE Lego gift for children
Access to the Swimming pool
Evening Entertainment
Early access to rides (seasonal)
As you can see there is a whole host of legoland deals that you don't receive when staying away from the resort. So then it really depends on how much you can afford to pay! If the extra £360 is not an issue, then get stuck in and treat you and the kids to a wonderful and magical experience and fully immerse yourself in the Lego Experience.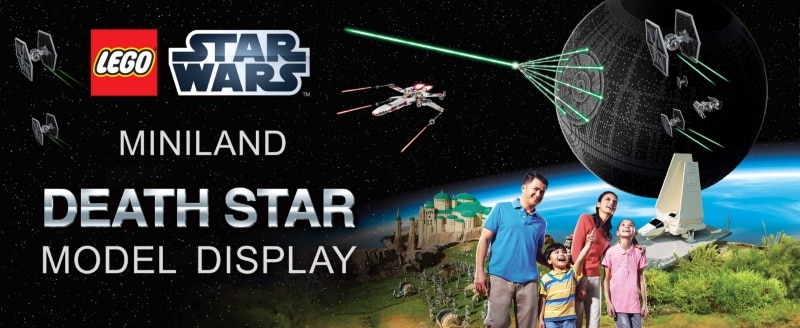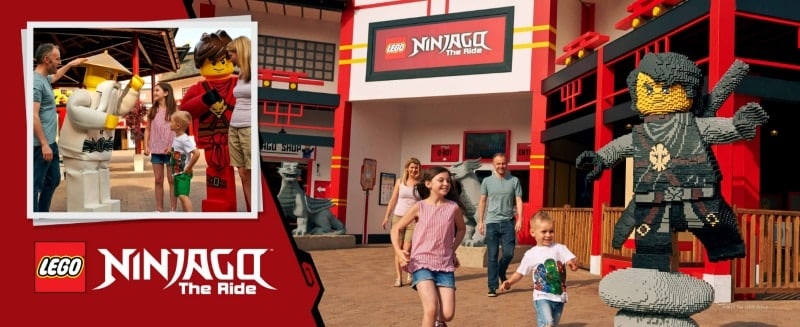 There are 55 Lego-themed rides and attractions to come and explore, plus swashbucklin' new play area Castaway Camp and a brand new quest on the much-loved Pirate Falls, 2018 has lots in store for the whole family.
2nd Day FREE for double the fun
Overnight stay at a family-friendly hotel near LEGOLAND with breakfast
There are selected dates over the 2018 period, so be quick and snap up your holiday now.

2ND DAY FREE
2nd Day FREE when you book online. So be quick and beat the rush to get the best days this year!!
Amazing Legoland Experience