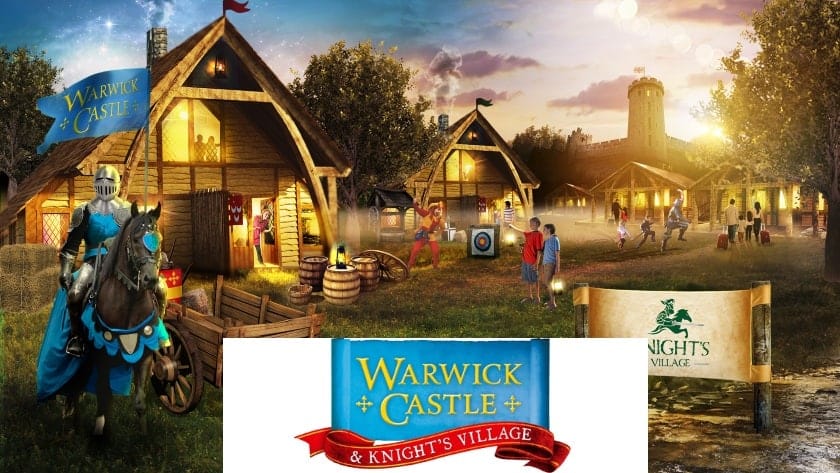 Warwick Castle is a medieval castle developed from an original built by William the Conqueror in 1068. The castle still remains to this day and is now an ideal destination for a family weekend away.
Warwick Castle Breaks offer the very best of the castle and its surrounding area; all packages include entry to the Castle and a broad selection of comfortable nearby local attractions.
Guests can choose from luxurious hotels complete with pools and spas, perfect for mum and dad to unwind after a hectic day at the Castle, budget-friendly hotels, ideal for families watching the pennies, or anything in-between.
Sleepover At Warwick Castle?
Best Deals and Offers for you!
Packages are designed to suit all guests and the company endeavours to bring you fun for all the family at the lowest possible price.
Why visit Warwick Castle? It is a truly unique setting for a short break. The packages offer three distinctive styles of accommodation; these include themed Woodland Lodges, Medieval Glamping within a Knight's Village, or a special treat in their luxurious Tower Suites, located inside the castle itself.
The Knights Village is situated in secluded woodland within the Warwick Castle grounds, the Knight's Village is the perfect place to create your very own medieval stopover!
The Medieval themed Lodge is in a picturesque woodland grove on the banks of the River Avon within the Knight's Village!
The site's Medieval Glamping Tents are designed to give you and your family a glamorous camping experience and are perfect for people who want to combine the fun of camping with a touch of luxury!
As for the Tower Suites, both the Rose and Peacock Suite have their own private floor of the 14th century Caeser's Tower and come with concierge service, complimentary champagne and your own private tour of the castle!
Whether you're a fan of Westworld and want to be immersed in a different time period, or you're just looking for a bit of fun with the family, Warwick Castle Breaks is a great way to try something new and enjoy over a few days.