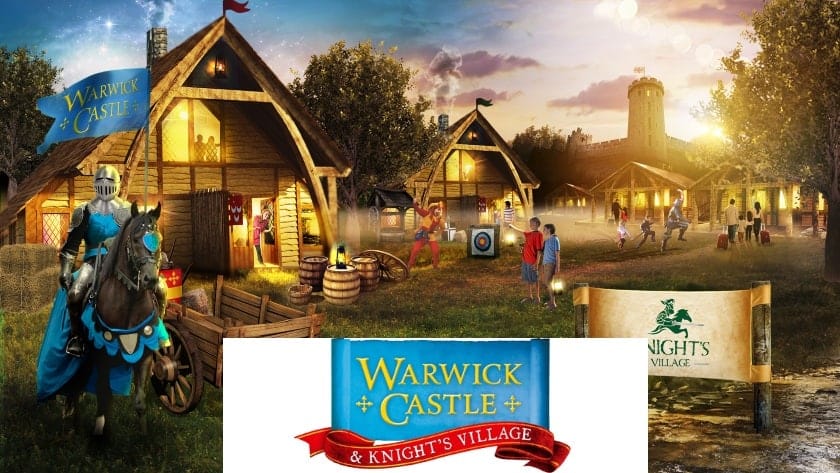 Last Updated on by Steve Jones
Warwick Castle Police Discount
All our latest offers and promotions for the Castle will be displayed above. There is no specific Police Discount Code available at this time, but loads of savings can be found be using the links above.
One offer that has been provide to us by the team at the Castle is getting your 2nd Day FREE when you book a wonderful short break through Police Discount Offers.
What's on Offer when you Visit?
Warwick Castle is a medieval castle developed from an original built by William the Conqueror in 1068. The castle still remains to this day and is now an ideal destination for a family weekend away.
Warwick Castle Breaks offer the very best of the castle and its surrounding area; all packages include entry to the Castle and a broad selection of comfortable nearby local attractions.
Guests have the option of deluxe hotels with swimming pool and spas, ideal for parents to relax after fun packed adventures within the Castle,  Low-Cost Hotels, for people who are super savvy, or anything in-between.
Sleepover At Warwick Castle?
Packages are designed to suit all guests and the company endeavours to make sure they provide entertainment and fun for everyone who visits at the most affordable prices!
Why visit Warwick Castle? Because of it's unique theme and experience. When you book you'll have the option of three packages which provide their own distinctive adventure – these are Luxurious Tower suites (actually inside the castle), Woodland Lodges and Medieval Glamping.
The Knights Village is situated inside a remote forest within the Warwick Castle grounds, the Knight's Village is a wonderful outdoor location which gives you an amazing feeling of what knight would've experienced!
The Medieval themed Lodge is in a picturesque woodland grove on the banks of the River Avon within the Knight's Village!
These Glamping Tents are packed full of wonderful quality camping essentials which provide your family the best combination of luxury and camping. You're guaranteed to find out what it's like to go camping, but with a hint of luxury!
As for the Tower, there are two Suites available. Both these apartments come with exclusive use of their own floors of the Caeser's Tower. You also get a concierge service included plus a bottle of champagne and a tour of the Castle.
Whether you're a fan of Westworld and want to be immersed in a different time period, or you're just looking for a bit of fun with the family, Warwick Castle Breaks is a great way to try something new and enjoy over a few days.