---
CLIPBOARD WITH A NIGHT LIGHT
Do you stop and take details of people during your night shift? Find yourself resting on various objects to write tickets/statements? Well this could be your answer! It is a clipboard with a light attached, giving you light onto the details you are recording! The clipboard has a storage box underneath which you can store all statement forms, tickets and other documentation.
It is made from ultra smooth, very durable polyproylene. It requires 4AAA batteries to power the light and has the storage box underneath which also prevents papers getting wet! There is a simple on/off switch and if you don't require the light, then you can remove it and store it away inside the compartment.
The clipboard comes in two colours. Black and High Vis both of which are waterproof, and the storage compartment has a good seal around the edge to make that also watertight.
This piece of kit will assist any investigator who needs light on the situation!
What other Police Kit have you found to assist you at Night?
With less and less Police on the ground at any one time you really need all the help you can get. Night shift if a time where usually there are less cops about to assist, and a time where you really need to get the job done and move onto the next.
Having a piece of police equipment, like the Niti  Clipboard can make your life easier and speed up your workload. But what other pieces of kit are out there that you've used to help you through those potentially long night shifts?
One good piece of kit that we found, and that has been selling well, is the Glow in the dark pens! Sounds crazy but its true. You get a pack of 2 pens and each one has a light built in to assist in writing at night. So if you really need another piece of kit to help during those night shifts, check out our discounted light up pens.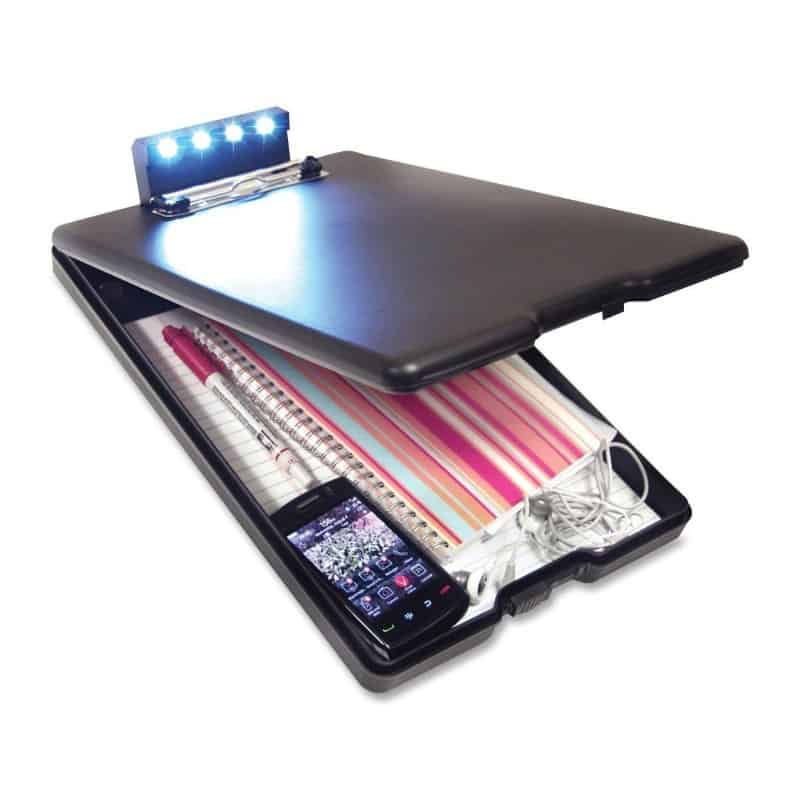 NITE REDI ILLUMINATED CLIPBOARD OFFER