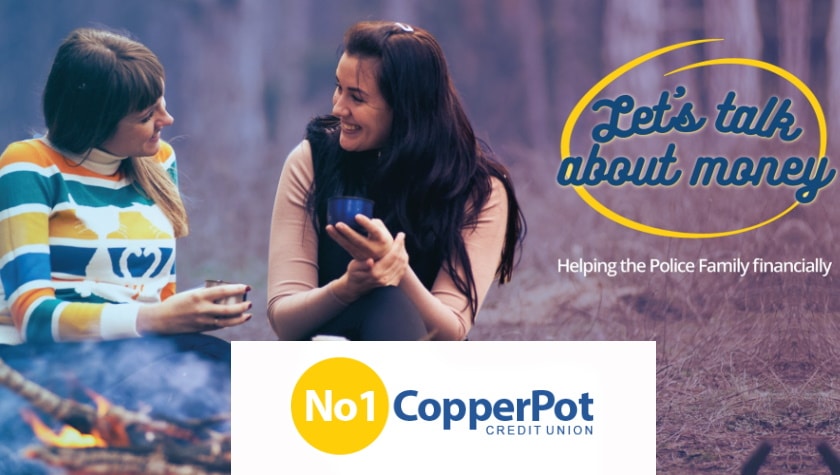 No1 CopperPot Credit Union are a not-for-profit organisation offering financial services exclusively to the Police Family. We were founded 35 years ago and currently we have over 35,000 members and are the largest Police Credit Union in the UK.
We have three main aims:
To encourage saving.
To provide affordable loans.
To provide a friendly and efficient service.
Our ethos is centred around like-minded people helping one another, and our mission is to become the best Credit Union in the UK. We exist solely to help our members and they are at the core of everything we do.
Looking to save?
Looking to borrow?
You can apply to borrow for a wide range of purposes such as home improvements, a new car or even to consolidate your debts.
Repayments straight from your payroll
Loan applications are based on affordability, not your credit score alone
No representative loan rates, the rate you see is the rate you get
Repay the loan fully or partially at any time with no added cost or hidden fees
Life Protection is included with our loans
For more information or to join please visit no1copperpot.com

Helping you to save
One of our aims is to encourage members of the Police Family to start saving. If you're not already a member you can join No1 CopperPot Credit Union by opening a Member Account. This allows you to save between £5 – £1,000 per month via payroll deduction. So, whether you're saving for a rainy day, or funding a well-deserved holiday, the process is effortless as your savings are collected before your salary reaches your bank account.
Benefits of membership
Instant withdrawals
You can manage your account online
Save and repay loans through payroll deduction (Available in 28 forces)
The loan rate you see is the rate you get if accepted regardless of credit score
You could earn a share of our profits in the form of an Annual dividend
Life Protection included at no added cost*