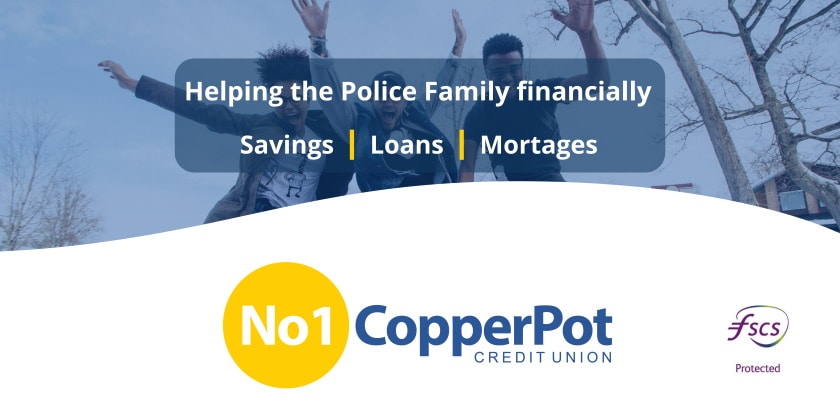 No1 CopperPot Credit Union is a not-for-profit organisation offering savings, loans and mortgages, exclusively to the Police Family. Founded 36 years ago by a group of Greater Manchester Police Officers, we're honoured to be the UK's largest Police Credit Union, proudly serving our 38,000 members.
Helping you to save
One of our aims is to encourage members of the Police Family to get into the habit of saving regularly. You can join No1 CopperPot Credit Union for free by opening a Member Account.
Helping you to borrow
We offer a range of loans products to meet your borrowing needs. You can apply to borrow up to £35,000 unsecured with our Member Loan, or consolidate any existing debts through our Consolidation Loan.
Repayments straight from your payroll
Loan applications are based on affordability, not your credit score alone
No representative loan rates, the rate you see is the rate you get
Repay the loan fully or partially at any time with no added cost or hidden fees
Life Protectionincluded
Use our loan picker to see which of our loans may be best for you
"Many thanks for your help and support once again. It's difficult to count the amount of times since 1974, when I joined the Police, you have helped myself and my family"
Retired North Wales Police Officer