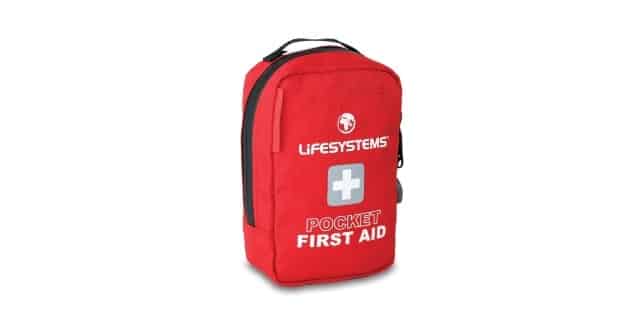 POLICE DISCOUNT FIRST AID KIT
The Pocket first aid kit is ideal for days on trails, roads, fell side or simply out and about. This kit is equipped to treat most minor injuries and includes a loop on the back of the pack allowing you to attach it either to a belt or on the outside of a rucksack.
This is an ideal and essential piece of kit that you could keep in your bag for that emergency. It is also great for keeping in your own personal vehicle.
KIT INCLUDES
General: 1 x Primary Care Leaflet, 1 x Tweezers, 1 x Scissors (5.5cm Blade), 6 x Safety Pins Bandages: 1 x White Open Woven Bandage 7.5cm x 5m, 1 x Crepe Bandage 5cm x 4.5mPreparations, Disposables & Tapes: 1 x Savlon Antiseptic Cream (15g Tube), 5 x 4-Ply Gauze Swabs 5 x 5cm, 1 x Micropore Tape 1.25cm x 5m, 3 x Hygienic Cleansing WipesDressings: 1 x Low Adherent Dressing 5 x 5cm, 1 x Pack of Assorted PlastersWeight: 180g
Dimensions: 125 x 80 x 45mm