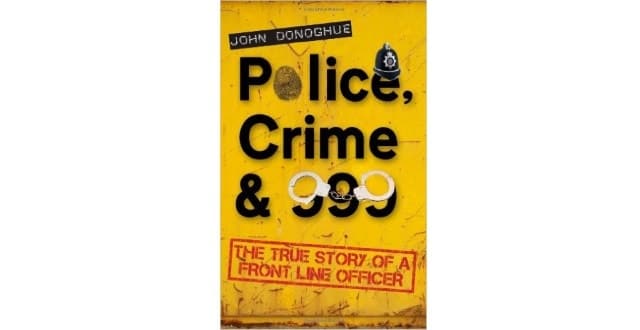 Last Updated on by Steve Jones
KINDLE EDITION – A FUNNY AND REALISTIC ACCOUNT OF MODERN POLICING!
Ever wondered what really happens behind the scenes in the police? What bizarre 999 calls are made to the emergency services? Why can wearing two pairs of socks make you a suspect? What is the link between police and vampires? Which Royal arrest never made news headlines? What covert sign do officers make when they no longer wish to talk to you? After successful careers in both the military and business, John Donoghue realised that the higher you get in any organisation, the less fun you have. So, after handing back his expense account and company car, he joined the police in search of excitement and thrills… and discovered some surprising answers to these puzzling questions. PC John Donoghue reveals all in his fascinating and hilarious true account of a year in the life of a front line response officer. Names and places have been changed to protect the guilty… but if you call the police, maybe, just maybe, it could be Police Constable John Donoghue turning up at your door. This book will appeal to anyone interested in crime and police, as well as fans of autobiographies and humour.
This book has over 500 five star reviews on Amazon, and its currently on offer with 87% discount! Which means you can read this book for less than £2.30, So its definitely worth buying today!
[wc_testimonial by="ZORRO -Recent Amazon Review!" url="" position="center"]This book is perhaps THE best Police based book I have ever read! It is very well written, researched and presented. From the opening chapter to the very last it will have you enthralled, laughing and mesmerised by Policing in todays Society. I gave the book 5 stars and it IS WORTH IT! I HIGHLY RECOMMEND this book to you and at under £4.00 it is, pardon the pun, a steal![/wc_testimonial]