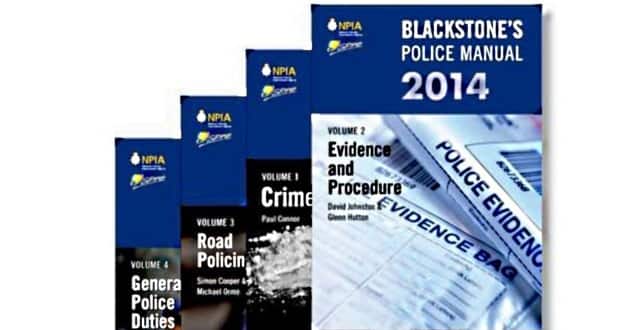 The Blackstone's Manuals for 2014
Now reduced to £72.74
These Police Manuals (four volume) are the leading police reference books for Police Forces throughout the UK. Blackstone;'s have worked in consultation with all forces from England and Wales and are the only books to be endorsed by the College of Policing. These reference books are used by all Officers to study for OSPRE part 1 Promotion exams.
The Blackstone's Manuals 2014 cover all aspects of the criminal law, procedures and guidance for Police Officers who wish to pass the OPRRE exam. The books are an essential tool for gaining the qualification in the next rank within the service. The books work through all sections in a methodical manner which allows the reader to follow with ease. The 2014 edition has all the up to date information for all new legislation giving readers the best opportunity to pass the exam.
If you are serious in studying for the next rank then get these books today. You can also get Blackstone's "Q and A" work books which work side by side the Manuals which will reinforce all that knowledge you obtain from studying. These have to be purchased separately from the Blackstone's Manuals.