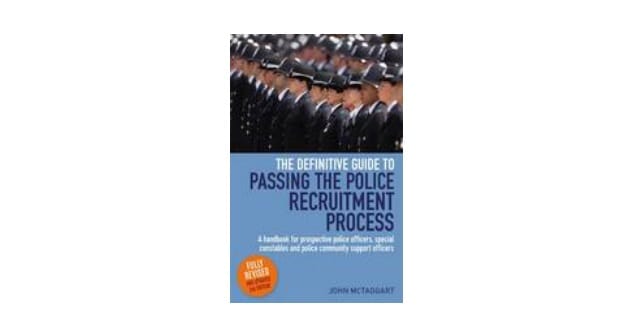 PASS POLICE RECRUIMENT NOW!
See what this book can offer you. Plenty of knowledge to get you through the rigours of police recruitment.
The Definitive Guide To Passing The Police Recruitment Process
Are you interested in becoming a Police Officer, PCSO or Special Constable?
Then you need to start somewhere and this book is one place to start. It is written by John McTaggert, an experienced officer with over 16yrs service during which he managed a variety of departments including Car Crime Unit, Proactive Intervention Team and a Response Inspector. He has since founded his own company teaching police recruitment coaching.
So McTaggert has plenty of experience behind him and obviously knows what he is talking about. The Police Service is a vast and difficult service to break into if you have no knowledge of what goes on.
To get into the Police you need to pass numerous selection processes and exercises, this book breaks down those barriers and explains to you what you need to do to pass each and every part.
This will really assist any prospective Police Officer, PCSO or Special Constable get through the vast amount of complex processes allowing you to explore your dream job.