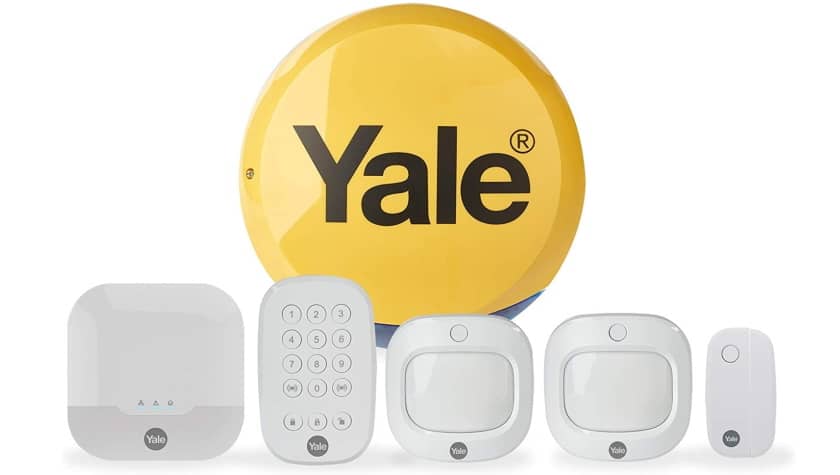 Last Updated on by Steve Jones
YALE SMART ALARM with Alexa Control
This new alarm system is great to keep your house protected and secure. It provides you with great control over the package through a handy Yale App which you download for FREE, allowing you to know what's going on inside your property, even when you away from it.

Yale Security Alarm - Was £269.99 Now £260.65
Get it from Amazon today!

There is NO long term contract required and it is a easy wirefree installation that can be done by anyone. The alarm system also intergrates with other smart tech inside the home – its compatible with Alexa and Google voice control. This allows you to arm part or all of your home or to check to see if doors or windows have been left open.
The system has a range of up to 200metres which means if you have garages or sheds that also need protection, these can be covered quite easily. There are no leads or wires needed.
Box Contents:
1 x Smart hub
2 x PIR motion detector
1 x Keypad
1 x Door/window contact
1 x External siren
1 x Installation manual and fixing pack
2 x Alarm stickers